London, United Kingdom -April 17, 2019- Brain Seal Ltd. today announces the release of turn-based role playing game Dark Quest 2 on PlayStation 4 for $14.99.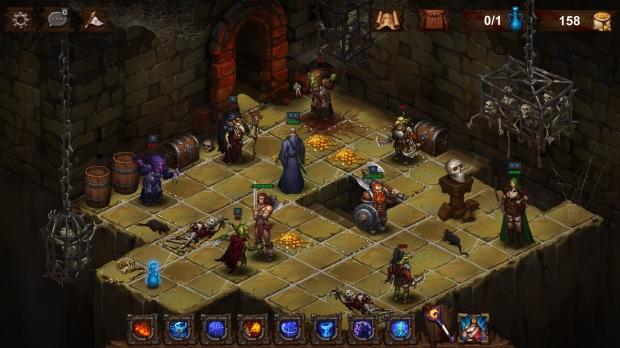 Dark Quest 2 is a turn based RPG where you control a party of heroes on their quest to defeat an evil sorcerer. The game features both cooperative multiplayer and campaign modes.
"It is the return of classic RPG gameplay, a hand-drawn isometric art style and dice-based mechanics", claims Argi Baltzi, creator of Dark Quest 2. "It was inspired by legendary board game Hero Quest".
Dark Quest 2 is now available on all major platforms: PlayStation 4, Nintendo Switch, Xbox One and Steam.
Features
Single-Player Campaign: Play a story driven campaign that takes you through a series of adventure on your epic quest to defeat the evil sorcerer.

Multiplayer: Drop-in / drop-out CO-OP for up to 3 players!

Turn Based Mechanics: Every turn each of your heroes in your party can take one single action. Play wise and carefully or fall captive in the eternal prison of the sorcerer.
Assemble a Party: Control a group of heroes each with their own personality and strengths. Use the unique strengths of each character and work together to defeat the minions of the evil sorcerer.
Enter a world of fantasy and adventure: Explore twisted mazes, find hidden doors and fight bloodthirsty orcs!
Village: Stay with the old masters and learn new powers, craft new weapons and mix potions that improve the capabilities of your heroes.
Skull of Fate: In the darkest dungeons of the castle, when left with no hope your last and only way out will be to roll the skull of fate and reveal your twisted fate.
Additional Information:
Media Assets

Official website

PlayStation Store

Nintendo eShop

Xbox Live

Steam store

Facebook

Twitter
Last updated: Sep 25, 2019 at 05:39 pm CDT