Get a Look Behind the Scenes of Deck of Ashes with New Developer Interview
With only a week before the Early Access launch of Deck of Ashes - the narrative-driven deck-battling RPG - developer AYGames would like to share a few new screens and some "behind the scenes" commentary about the development of the game and the road the team has traveled to bring the game to life.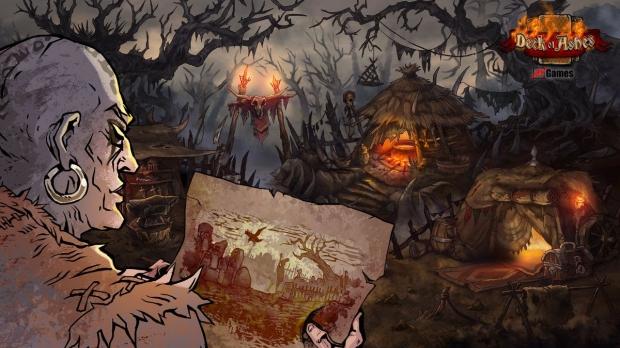 As part of the lead up to launch, AYGames has made available not only new images from the game, but a full Q&A "interview-style" document, which you may download and add to your coverage.
View the Q&A document here: https://uberstrategist.link/aygames-interview-doc
*Note: Please do not post this link, but feel free to repost the content of the Q&A partly or in full.
Long before Deck of Ashes was even rendered on a screen, the team at AYGames understood that in order to bring their vision to the masses, they would have to get every detail just right. Whether it meant long nights at the office or endless team collaboration, it was vital to get the card-battling mechanics balanced and the story as thorough and immersive as possible.
"We knew Deck of Ashes was something special from the start," says AYGames' Marketing Director Martin Skorubskiy. "It was crucial that we bring our vision to life with genre veterans and newcomers in mind. Everything had to be perfect, and it had to be welcoming."
Developing a game is grueling work, and doing so with a small team takes a special kind of passion and ambition. "When we began forming the team, we looked mostly for passion and enthusiasm," says Stas Spirchenko, Deck of Ashes Production and Game Design Lead. "And we've learned a lot as a team throughout the development process; we are going to learn even more during Early Access and that's exciting!"
AYGames is a small Russia-based indie studio. The team is dedicated to bringing high-quality games to the public that the developers themselves enjoy playing. The AYGames team is pictured below: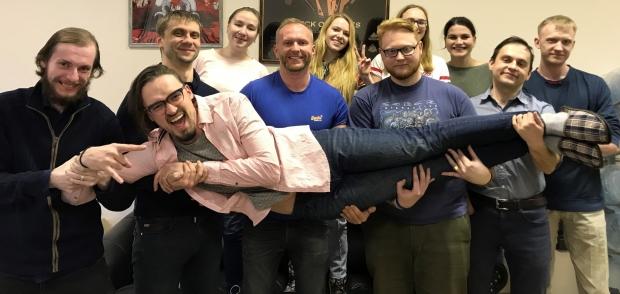 More about Deck of Ashes:
Deck of Ashes is a procedurally-generated turn-based RPG with a unique twist: players must explore the game world as they track down powerful cards in order to forge a powerful Battle Deck. After battling an ever-more challenging succession of foes, players will use their deck to battle the ultimate evil and dispel the Ash Curse. Be careful, though, as losing a battle means losing all your hard-earned cards, and having to start fresh!
In Deck of Ashes, players will find themselves scouring a grim fantasy world in search of combat cards, supplies, and other resources - all while battling against some of the vilest beasts the cursed land has to offer. While collecting cards to create a merciless powerhouse of a deck, players will choose their champion from a band of ruthless antiheroes - each of whom has a unique set of cards - and take on the world, one intense encounter after another.
A press kit with screenshots and logos is available here: http://uberstrategist.link/presskit_deckofashes.
Developed and published by AYGames, Deck of Ashes arrives on Steam Early Access on April 11, 2019, with a full release planned for later in 2019. For more information, visit https://aygamesco.com.
We'd appreciate if you'd share this news and the Steam Store page with your audience! Social media shoutouts including @AygamesO and #DeckofAshes are also greatly appreciated!
Last updated: Sep 25, 2019 at 05:39 pm CDT
PRICING: You can find products similar to this one for sale below.

United States: Find other tech and computer products like this over at Amazon.com

United Kingdom: Find other tech and computer products like this over at Amazon.co.uk

Australia: Find other tech and computer products like this over at Amazon.com.au

Canada: Find other tech and computer products like this over at Amazon.ca

Deutschland: Finde andere Technik- und Computerprodukte wie dieses auf Amazon.de
Related Tags