NICOSIA, CYPRUS (MARCH 28, 2019) - Developer and publisher Wargaming is sending World of Warships' millions of players from the seas to the stars in an update of intergalactic proportions!
Starting April 1, 2019, aspiring space captains will don their space suits and set a course for adventure at warp speed. Wargaming is inviting players to engage in intergalactic battles during a limited-time event - The Space Warships Intergalactic Games. Set on planets only found in galaxies far, far away, ship commanders will experience exciting battles in environments that are truly out of this world!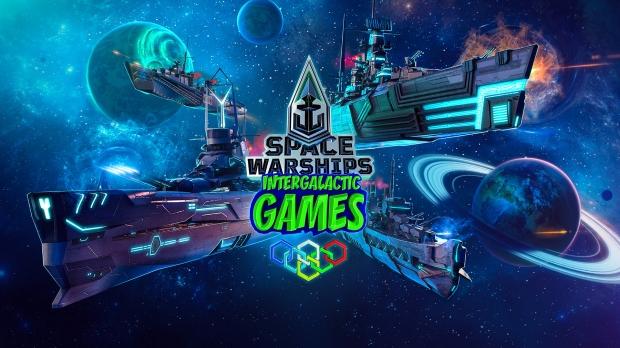 As the Intergalactic Games event gradually unfolds in the following weeks, it will offer twelve unique ships decked out in their sci-fi best: the mighty Alldestroyer, the sleek and regal Zaya, a brand-new ship to this year's games - the Century Hawk, and more. Space battles will be held on futuristic alien maps that will fulfill any sci-fi fantasy. Diehard players will see a return to the world of Appulse, with three new maps added to the mix - the Ironium crystal Risus map, the hauntingly desolate Ludus map, and the ethereal Navis map - a planet formed by rings of hardened lava. And finally, players can take part in daily in-game events to snag some space camouflage.
Four space-themed battle modes will put your skills to the test:
Rings of Saturn, a re-work of Epicenter mode where capturing areas will no longer be blocked if the enemy pursues an inner area capture, and more points will be rewarded for holding the inner ring
Binary Star tests your quick thinking and strategy as you seize shrinking control points while simultaneously defending your territory
Space Assault pits attacking and defending teams against one another - each with their own advantages; while attacking team will be able to respawn their ships, defending ships will be more resistant due to gradually recovering HP ability
Torpedo Beat puts destroyers at center stage: torpedoes become your primary weapon in this explosive 5 vs 5 player team battle; with enhanced maneuverability and accelerated torpedo tubes, reloading is an ultimate survival test for destroyer specialists
Check out the new Space Warships Intergalactic Games trailer here:
Full Release of Royal Navy Aircraft Carriers
Coming back to planet Earth, World of Warships' update 0.8.2. will also feature a full release of Royal Navy aircraft carrier tech tree. Three ships that were previously available in early access (tier IV Hermes, tier VI Furious, tier VIII Implacable) have now been added to the British line, together with brand new tier X Audacious.
After the United States and Japan, the U.K. is the third nation with its own aircraft carrier tech tree in World of Warships.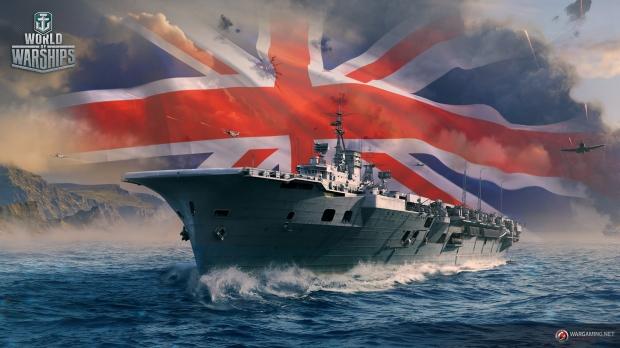 Lastly, update 0.8.2 brings with it a host of new improvements. The Arsenal gets its new name - the Armory - and with it a choice of 50 premium ships now available for doubloons, together with the whole range of space camouflages and other in-game items.
Head over to worldofwarships.com now to sign up for World of Warships for free.
ABOUT WORLD OF WARSHIPS:
World of Warships is a free, historical, online combat game from Wargaming. Command a massive naval fleet featuring some of history's most iconic war vessels, level up important tech modules and prepare to dominate the oceans in World of Warships.
With four classes of ships, myriad upgrades, and strategically designed environments, the action
never ends and every match is a unique experience. World of Warships brings players endless hours of strategy, tactical gameplay and pulse-pounding combat! Learn more at https://worldofwarships.com/.
ABOUT WARGAMING:
Wargaming is an award-winning online game developer and publisher headquartered in Nicosia, Cyprus. Founded in 1998, Wargaming has grown to become one of the leaders in the gaming industry with 4500+ employees and more than 20 offices globally. Over 200 million players enjoy Wargaming's titles across all major gaming platforms. Their flagship products include the massively popular free-to-play hit World of Tanks and the strategic naval action game World of Warships.
Wargaming focuses on external partnerships with established and indie developers across PC and console through the company's third-party publishing unit, Wargaming Alliance. Wargaming Mobile, a unit dedicated to capitalizing on the mobile market, is actively forging new collaborations to deliver new and engaging on-the-go experiences. Official website: www.wargaming.com.
Last updated: Sep 25, 2019 at 05:39 pm CDT