Spain / The Netherlands - March 25th 2019 - 2Awesome Studio is proud to announce its second title as indie publisher with the launch of Back to Bed on Nintendo Switch for 4.99EURO on April 11th, with a 10% pre-order discount starting on March 28th!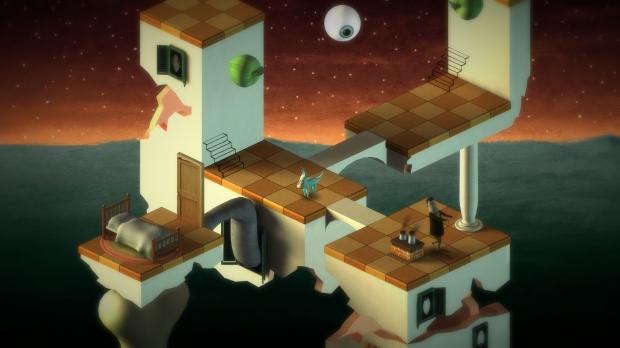 In partnership with Bedtime Digital Games, 2Awesome Studio is proud to bring Back to Bed to the Nintendo Switch. This surreal puzzle game with an art style inspired by Dali's work and architecture following M.C. Escher designs will take you to a dream world!
Want a review code? Just contact us or place a request via DoDistribute().
Get the latest media assets: Check out our Presskit.
About Back to Bed:
In Back to Bed, players guide the sleepwalker Bob from his sleep-inducing office to the safety of his bed by controlling his subconscious guardian Subob, whose job it is to both guide and protect the sleepwalking Bob.
The pair will travel through a surreal and painting like world where the boundaries between Bob's dream and reality have vanished, but where there are still real-world dangers that threaten the sleepwalker. Ever vigilant Subob must now guide Bob around dangers and back to bed.
Back To Bed was a finalist of the coveted IGF award and was nominated for a variety of other plaudits, including 'Best Console Game' at Indie Prize Europe 2014.
Now, Back to Bed comes to the Nintendo Switch, playable in TV mode, handheld mode and tabletop mode and anywhere you like! It also comes with Nintendo Switch Pro Controller support.