Torrance, California - March 25, 2019 - Arc System Works, Inc. is happy to announce that new info has been revealed regarding many of its upcoming games - KILL la KILL - IF, BlazBlue: Cross Tag Battle, World End Syndrome, and Alternate Jake Hunter - Daedalus: The Awakening of Golden Jazz.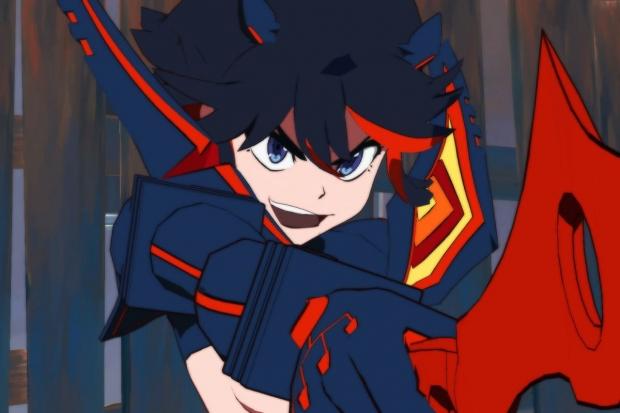 KILL la KILL - IF will be launching in North America on July 26, 2019!
Experience the hot-blooded action from the original anime series in this game, with a brand new story line supervised under the direction of original anime scenario writer Kazuki Nakashima!
KILL la KILL - IF will also feature dual audio options for both English and Japanese - including the return of the original English voice cast!
NEW CHARACTERS ANNOUNCED AS FREE DLC!
Both Mako Mankanshoku and the Ultimate Double Naked DTR will be joining the roster of KILL la KILL - IF in the future.
Title: KILL la KILL - IF

Genre: Arena Fighting

Platform: PlayStation 4, Nintendo Switch, Steam (PC)

Release: July 26, 2019

Audio: English and Japanese

Price: $59.99 (Standard)

Copyright: ARC SYSTEM WORKS / TRIGGER
The Grand Finals for the ArcREVO World Tour, ArcREVO America 2019 will be held from November 16th and 17th at the University of California in Irvine. The final prize pot for all three games will be an amazing $100,000, with the winner taking home not only $20,000, but also the title of ArcREVO Champion.
BlazBlue: Cross Tag Battle and Under Night In-Birth Exe:Late[st] have both been chosen to be main tournament stage games at the world's biggest fighting game tournament, Evolution Championship Series 2019. But that's not all! Guilty Gear Xrd: REV2, BlazBlue: Central Fiction, AND KILL la KILL - IF will all be getting Community Championship tournaments as well.
Four new characters (and one whole new universe) are joining the growing ranks of the BBTAG roster in the upcoming Spring 2019 update!
Naoto Kurogane (BLAZBLUE) - An in-fighter that turns his own blood into a sword to fight. He specializes in rush attacks utilizing an "enhancer" that strengthens skills.
Teddie (PERSONA 4 ARENA) - He throws items and performs comical and diverse attacks. Their effects range from automatically launching a ranged attack to recovering HP.
Seth (UNDER NIGHT IN-BIRTH) - A speed character that specializes in attacks where he closes in while keeping a distance. He is capable of multi-directional battles with "Captive Segment," a projectile that attacks with a timer.
Heart Aino (ARCANA HEART) - An orthodox and balanced character that specializes in dynamic fist punches. Her "Homing", in which she fast travels toward the enemy, as well as her long range attack using the blessings of Partinias are powerful!
Title: BlazBlue: Cross Tag Battle (Spring 2019 Update)
Genre: 2D Fighting
Platform: PlayStation 4, Nintendo Switch, Steam (PC), Arcade
Release: May 2019
Audio English and Japanese