Aurora Studios reveals an all-new season with three all-new badass characters
Aurora Studios has announced that Ring of Elysium's Season 3 Adventurer Pass will officially begin on March 27th. The developers recently released three teaser images for the upcoming season 3 characters, which can be found below.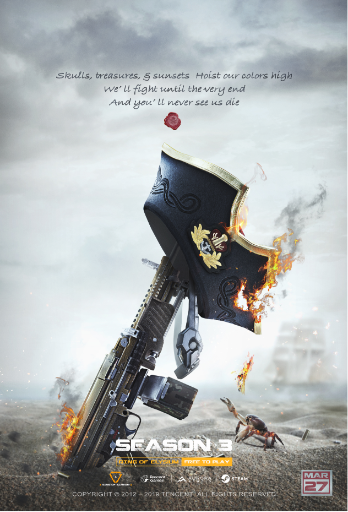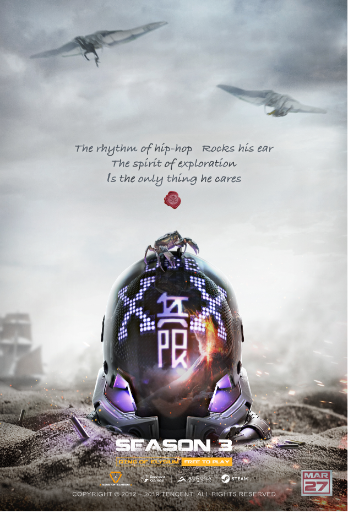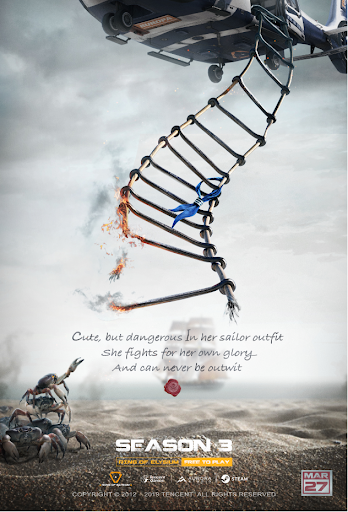 The release of the teaser posters sparked community discussion with players attempting to decipher the backstories of the upcoming Adventurer Pass characters. Aurora Studios has now officially revealed the identities of each of the Season 3 characters.
The first of the Season 3 characters is the foreboding Pirate Captain Fokke, also known as "The Myth". Fokke's legendary ship-handling skills may have been the result of a deal with the devil but no one can know for certain as anyone has yet to survive after facing off against the formidable Captain.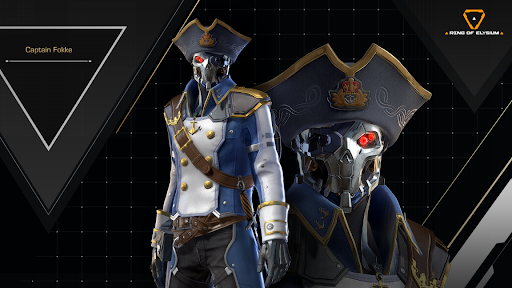 Unlike the high-profile Captain, the second of the Season 3 characters is the elusive hacker Elliot. At first glance, Elliot is no different than your average teenager having a pension for soda, often found frequenting the local burger joint and a die-hard fan of hip-hop. However, there is much more to Elliot than most would guess, his genius hacking skills have broken him into Echelon's security system. It has also been rumored that he works for Hikage, a detail none have yet been able to prove.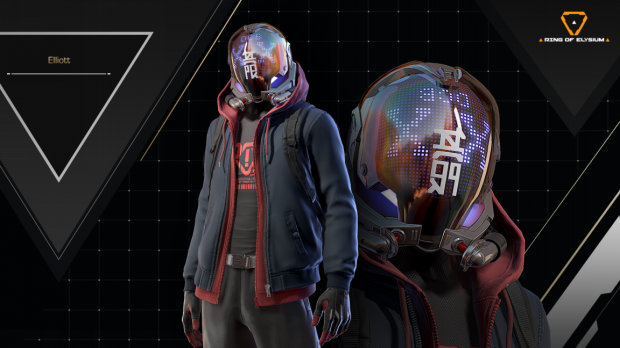 The third of the Season 3 characters is Saki; as unassuming on the surface as Elliot, Saki appears to be a well-behaved student as an ace both in the Student Council and Archery Club. Albeit the daughter of a wealthy family, Saki has been determined to earn the respect of others, tirelessly honing her skills to become a master archer on the battlefield. However, all of Saki's training hasn't been solely for personal glory, she is laser-focused on finding her brother who disappeared shortly after being kicked out of the family home.
Players can unlock all three characters with the Season 3 Adventurer Pass beginning on March 27th. Players wanting to dive into the next-gen battle royale can do so by heading to the game's Steam page and downloading Ring of Elysium for free. To find out more about Ring of Elysium and the Season 3 Adventurer Pass visit the official site here.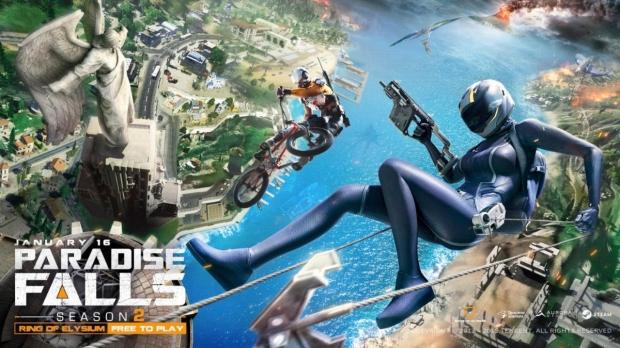 About Ring of Elysium
Formerly known as Europa, Aurora Studios and publisher Tencent is proud to present the next generation of multiplayer online arena shooter using the Quicksilver X engine. Trapped on a snowy mountain assaulted by a disastrous snowstorm, the only way out is a rescue flight which can only save up to four people. Survivors must stay ahead of the approaching storm while eliminating competition. Welcome to Ring of Elysium.
Last updated: Apr 7, 2020 at 12:12 pm CDT