Las Vegas, Nevada, USA, 19th March, 2019 - ASUSTOR Inc. is on the verge of introducing even better cloud storage backup solutions at the 2019 NAB Show in Las Vegas, Nevada, USA. The NAB Show is the world's largest broadcasting media equipment exhibition, attracting professionals in the film industry as well as other media industries to showcase a wide range of audio and video solutions. ASUSTOR will be present to showcase our wide range of NAS products that enhance productivity in a data driven world.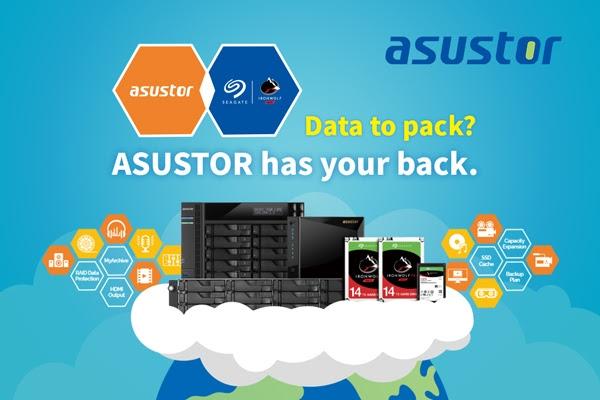 With 8K on the horizon, storage needs continue to increase. In response to the needs of professional audio-visual professionals, ASUSTOR has created a series of high-performance NAS utilizing 10-Gigabit Ethernet, including, but not limited to the AS40T and AS70RDX series. ASUSTOR will also be introducing upcoming models which include 2.5-Gigabit Ethernet at NAB Show 2019.
All of ASUSTOR's NAS devices come with ADM OS installed. ADM provides full backup and recovery capabilities whether it's external storage backups or cloud backups. ASUSTOR NAS devices also allow the scheduling and management of backup tasks both on a network and through The Internet, while ASUSTOR's unique MyArchive cold backup technology turns NAS drives into removable archives. MyArchive can be used to store infrequently used data onto hard drives that can be removed while the NAS is powered on. MyArchive drives can be stored away in an alternate location and also free up hard drive bays, providing an even more flexible archive solution. ASUSTOR's full range of NAS devices can be configured with RAID arrays, either during or after initialization to provide another layer of protection for internal data.
ASUSTOR and Seagate, the world's leading hard drive manufacturer is offering an opportunity to WIN a FREE AS6210T as well as an opportunity to win an IronWolf 14TB NAS hard drive. Visit ASUSTOR at booth SL15517 for more information.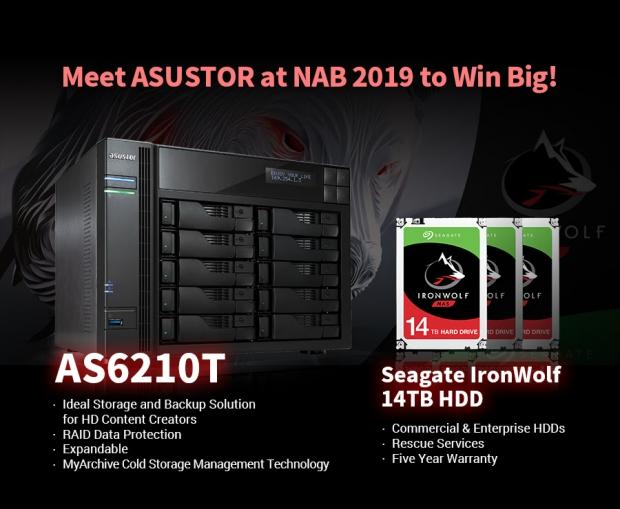 ASUSTOR NAB Show 2019 registration RSVP site: https://www.asustor.com/event/nabshow_2019
Input guest pass code on our website LV4695 to receive a free pass ($50 value) to the exhibition! Offer expires 24th March.
For more detailed product information, please visit our official website: http://www.ASUSTOR.com
About ASUSTOR
Founded in 2011, ASUSTOR Inc. was established via direct investment from ASUSTeK Computer Inc. The ASUSTOR brand name was created as a portmanteau of "ASUS" and "Storage". ASUSTOR is a leading innovator and provider of private cloud storage (network attached storage) and video surveillance (network video recorder) solutions, also specializing in the development and integration of related firmware, hardware and applications. We are devoted to providing the world with unparalleled user experiences and the most complete set of network storage solutions possible.
Media Contact: marketing@asustor.com
Last updated: Sep 25, 2019 at 05:39 pm CDT