Classically Informed Blast from the Future Fighting Merciless Robots in 2019
Publisher The Arcade Crew today announce with developer Joymasher that Blazing Chrome, the co-op fight to save Earth from an impending hellish rule of AI which would feel right at home in any arcade, will reach Xbox One in addition to the already announced Nintendo Switch, PlayStation 4 and PC this spring.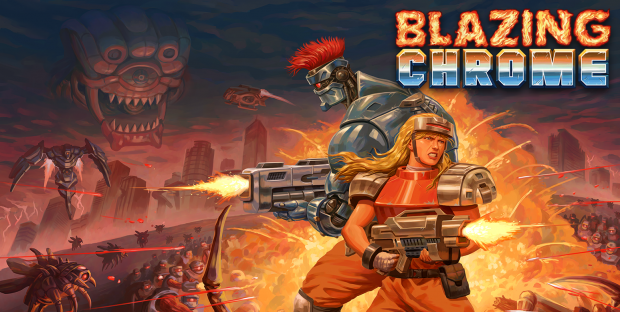 Today's reveal accompanies a new trailer showcasing some of the most horrifying mechanised forces awaiting sharpshooters brave enough to charge into the front lines. From hulking monstrosities to agile, efficient killing machines, these powerful AI leaders show just how dire humanity's survival prospects seem.
Blazing Chrome harkens the golden days of old school side-scrolling shooters with intense, bullet-riddled screens of action that's still easy to pick up and immediately understand. Players set out with a friend or Rambo style to clear hordes of killer robots in a retro-inspired vision of Earth's downfall, wielding a suite of cutting-edge weaponry, awesome vehicles including hover bikes and mechs, and an unending stash of ammo against the world's greatest threat.
For the latest on the human resistance's struggle to survive, keep your sights trained on Joymasher's official website, Twitter, or Facebook.
Last updated: Apr 7, 2020 at 12:12 pm CDT