Sunnyvale, CA, March 18, 2019. After almost 2 years of trudging through various flavors of millennial burnout, Mr. Thee has finally launched his latest creation. this morning, The Deepest House was released this morning on Steam Early Access for PC and Mac. Mr. Thee also plans to put out a feature development roadmap closer to summer based on player feedback following the initial release.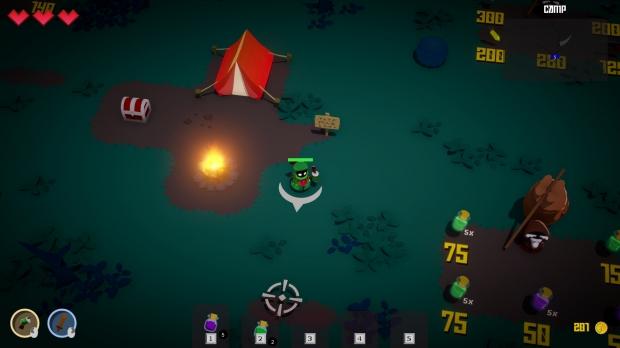 This week also marks the beginning of GDC, and if you spot a 5'7 gentleman wearing a blue beanie with business cards hauling an NVIDIA packback in the San Francisco area, then SURPRISE! You've just spotted Mr. Thee out-in-the-wild! Don't worry, he doesn't bite. In-fact, he'd be more than happy to meet you and talk about his latest creation and his career (his schedule's pretty open).
About Mr. Thee and The Deepest House:
Local, part-time indie developer and ex-NVIDIA engineer Mr. Thee has been hacking away at game development in his spare time since 2010. His latest concoction, The Deepest House, is his 3D minimalist, modern take on the action-roguelite genre. With a variety of game modes ranging from a single-player procedurally generated dungeon gauntlet, to a local co-op horde mode, The Deepest House provides sleek and squishy action for both those seeking a treacherous, methodical challenge, as well as those who could benefit from a team-building exercise or two.
~Links Galore~:
Steam Page: https://store.steampowered.com/app/737660/The_Deepest_House/
Game Twitter: https://twitter.com/thedeepesthouse
Mr. Thee's Twitter: https://twitter.com/phillipwitz
Contact: thedeepesthouse@gmail.com