CD PROJEKT RED, creators of The Witcher series of games, invite gamers and esports enthusiasts to watch the March 2019 GWENT Open tournament!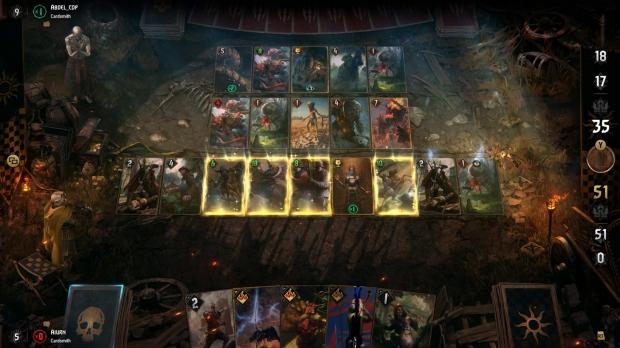 This Saturday and Sunday, the best pro GWENT players will clash in what will be the final GWENT Open of this GWENT Masters series. As always, participants will compete for shares of the $25,000 prize pool, as well as Crown Points - the ranking points of GWENT's official esports series. Finalists of the tournament will also qualify for the next GWENT Challenger, which will precede the series' grand finale.
Quarterfinals will take place on March 16th. Semifinals and final will follow a day later. Both days of the tournament will be livestreamed starting at 4:00 PM CET on the official CD PROJEKT RED Twitch channel, with additional coverage provided by the GWENT Masters Twitter.
The rivalry will be accompanied by announcements and reveals for Crimson Curse - GWENT's first expansion, coming March 28th to PC, PlayStation 4, and Xbox One. More information regarding Crimson Curse is available on the official website.
Thanks to Twitch Drops, viewers watching the stream live will be able to earn in-game rewards for use in GWENT, including Card Kegs. Details on the feature can be found at playgwent.com/twitch-drops and the tournament-dedicated news post linked below.
March 2019 GWENT Open - all you need to know
GWENT Open is part of GWENT Masters - the official esports series of GWENT: The Witcher Card Game. For the complete overview of GWENT Masters, including the ruleset, tournament dates, and format, visit masters.playgwent.com.
About GWENT: The Witcher Card Game
In GWENT: The Witcher Card Game, gamers clash with their friends in fast-paced duels that combine bluffing, on-the-fly decision making and careful deck construction. The game is played over a best-of-three series of rounds, as players unleash their hand by slinging spells and diverse units with special abilities, and use clever tricks to deceive their opponents.
About GWENT Masters
GWENT Masters is the official esports series of GWENT: The Witcher Card Game, where players compete for the title of GWENT World Champion, tournament prize pools and Crown Points. There are three tiers of official GWENT Masters events: Open, Challenger, and the grand finale World Masters tournament. GWENT Masters also involves participation in licensed tournaments, as well as an in-game Pro Ladder mode, which allows all gamers to enter the world of GWENT pros.
About CD PROJEKT RED
CD PROJEKT RED is a game development studio founded in 2002. It develops and publishes video games for personal computers and video game consoles. The studio's flagship titles include The Witcher series of games, Thronebreaker: The Witcher Tales, GWENT: The Witcher Card Game and the upcoming futuristic AAA role-playing game - Cyberpunk 2077. Together with GOG.COM, a game store offering hand-picked titles for PC and Mac, CD PROJEKT RED is part of the CD PROJEKT Capital Group. CD PROJEKT S.A. is listed on the Warsaw Stock Exchange (ISIN: PLOPTTC00011).