KARLSRUHE, GERMANY (MARCH 12, 2019) - Gameforge - the leading publisher of popular free-to-play multiplayer online games including Guardians of Ember, SoulWorker, Aion, and Metin2 - celebrates the 10th anniversary of renowned developer Runewaker's popular free-to-play MMORPG, Runes of Magic on March 19. Starting March 14, players are invited to join the Anniversary Festival for exclusive boost, exchange, and login events, as well as special in-game activities to celebrate 10 years of adventures as brave players explore the breathtaking fantasy world of Taborea in their search to uncover its mystical legacy.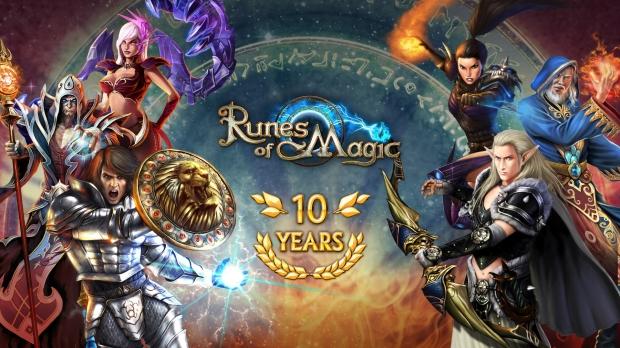 For those veterans who have carved out their own legendary journey over the years, Gameforge has planned something special. Players whose accounts are also celebrating their 10th anniversary will receive an exclusive package - the "Legend of Taborea" costume set - as thanks for a decade of adventuring. Heroes who have forged their own journey for seven years or more will also receive special recognition in the form of the "Hero of Taborea" costume set, to wear proudly as they do battle against the forces of darkness.
"I'm extremely happy to see Runes of Magic hit this major milestone," said Belen Banos Trujillo, Associate Game Manager for Runes of Magic. "We're thrilled to celebrate not only the game's history but also the fantastic community that has formed over the years, which continues to enjoy the world of Taborea and are probably the most welcoming and helpful bunch you could hope for when returning or joining fresh! I'm really looking forward to another great 10 years of excitement, adventures, and more friendships to be forged!"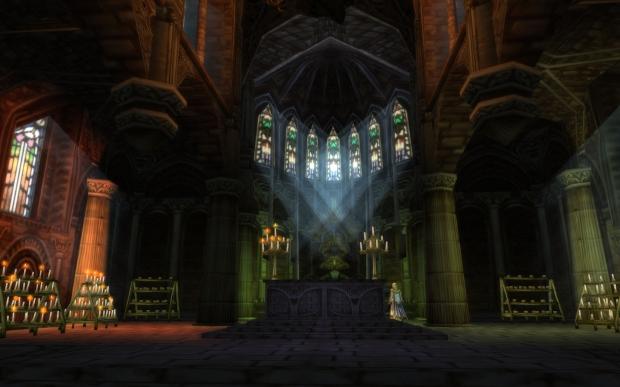 The celebration begins on March 10 with exclusive boosts and login events that run until March 19. To keep the party going, players are invited to participate in a special exchange event starting March 22 and continuing through March 31. Throughout the celebration, community members are invited to partake in the festivities, which will include additional surprises!
There has never been a better time for players who yearn for the glory days of their epic crusades to return to Taborea. Set off on epic adventures, rekindle the long-lasting friendships that can only be found in battle, and, of course, race some Alpacas. Among the various improvements added to Runes of Magic throughout its 10 years, at the dawn of Chapter V: "Fires of the Shadowforge," a new race was introduced to its epic story - the Shadowforge Dwarves. Skilled prospectors and master weapon-smiths, the Dwarves must fight against the menacing spirits plaguing their home - the glorious underground city of Taffroc - and save their princess from the clutches of this twisted enemy.
The highly anticipated latest chapter, Chapter VII: "Legacy of the Soulless," returns to "The Spirits of Despair" storyline that began in 6.4.0 and introduced the Shataem Archipelago - with four of its five islands: Tasuq, Korris, Enoch and Vortis, currently available - bursting with lore, challenging dungeons, and simply begging to be explored. A forbidden spatial rune landed in the wrong hands and is the source of dangerous rifts sprouting up across Taborea. A newly formed group - the Hands of Balance - call upon the heroes of Taborea to join forces and venture forth to the Archipelago to put a stop the rifts and defend the land from certain demise.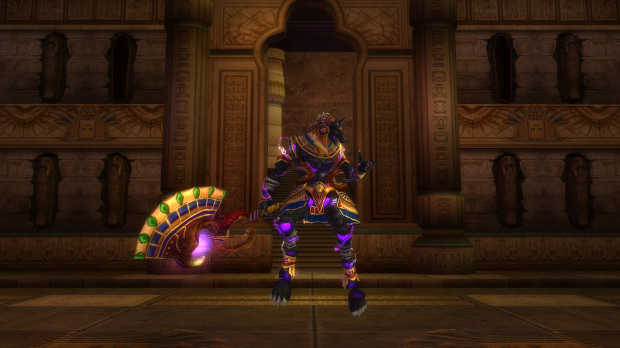 With over eight million players worldwide, Runes of Magic continues to be one of the most successful titles in the genre. Available on PC through Steam and the Runes of Magic homepage, the free-to-play fantasy MMORPG is available to play in English, French, German, Spanish, and Polish. Players wishing to find out more information about the 10th Anniversary event can visit: https://forum.runesofmagic.gameforge.com.
A press kit with screenshots, trailer, art, and logos is available here: https://uberstrategist.link/RoM-PressKit.
ABOUT RUNES OF MAGIC :
With its impressive range of features, Runes of Magic has been redefining the standard of free-to-play MMORPGs since 2009. The online role-playing game presents a multilayered background story embedded in the elaborate fantasy world of Taborea with over 5,000 quests. Players select their primary character class out of ten possible options, and then take on two additional classes, learning different elite skills for each individual class combination.
Runes of Magic offers three playable races: the Elves, the Humans and the Shadowforge Dwarves, and players can highly customize the appearance of the character that will represent them in-game. Players also maintain a virtual home, which they can personalize with a broad selection of furniture and other practical items. In organized guilds, players have the opportunity to establish their own guild castle, which they can upgrade with additional buildings as well as powerful siege weapons to be used in thrilling guild wars.
Thanks to exciting PvP content such as arenas and battlefields, the flexible and comprehensive user interface which can be adapted to any playing style, a wide array of challenging dungeons and many other features, Runes of Magic captivates all kinds of players. Now with over 8 million registered users, Runes of Magic is one of the most popular and successful free-to-play MMORPGs on the market.