Taipei, Taiwan (8 March 2019) - G.SKILL International Enterprise Co., Ltd., the world's leading manufacturer of extreme performance memory and gaming peripherals, is excited to announce the 6th Annual OC World Cup 2019. The online qualifier competition stage will be held from March 13, 2019 until April 16, 2019 on hwbot.org. The top 9 winners of the online qualifier will be qualified to join the live competition at the G.SKILL booth during Computex 2019 week from May 29th to 31st and compete for a chunk of the $25,000 USD cash prize pool.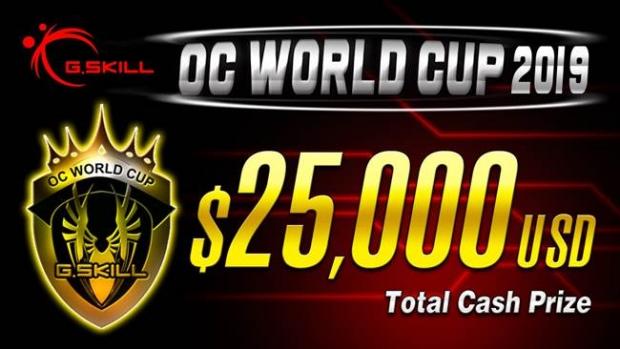 Annual World Class Event of the OC Community:
With the participation of top overclockers from around the world and carefully designed rules, G.SKILL OC World Cup is considered as one of the most challenging overclocking competition by professional overclockers. The G.SKILL OC World Cup consists of three rounds: Online Qualifier, Live Qualifier, and Grand Final. The top 9 winners of the Online Qualifier will receive eligibility to enter the Live Qualifier stage during Computex 2019 and demonstrate their finest LN2 extreme overclocking skills at the G.SKILL booth.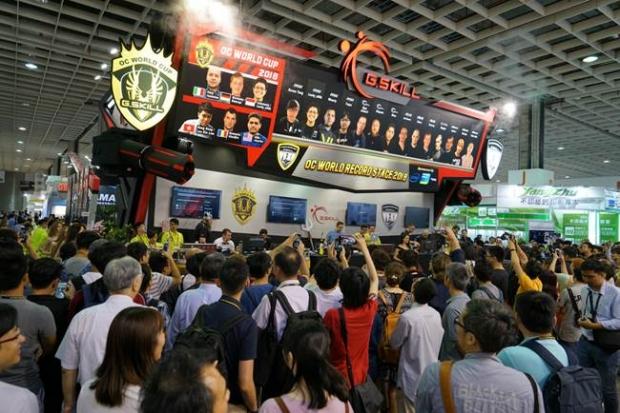 Online Qualifier Stage:
The Online Qualifier round will be hosted on HWBOT.org from March 13 to April 16, 2019. For this stage, 4 particular benchmarks are selected to test each overclocker's memory overclock tweaking skills: Highest DDR4 Frequency, SuperPi 32m, Geekbench 3 Memory Performance single core, and 3DMark11 on integrated graphics processors. Participants must use G.SKILL DDR4 memory kits and the specified Intel platforms.
And for participants of the Online Qualifier stage, one lucky draw winner will be randomly selected to win a Trident Z Royal DDR4-3600 CL16 16GB (2x8GB) memory kit. For more event details and rules, please visit the competition webpage on HWBOT's OC-eSports webpage: http://oc-esports.io/#!/round/gskill_ocworldcup_2019_online_qualifier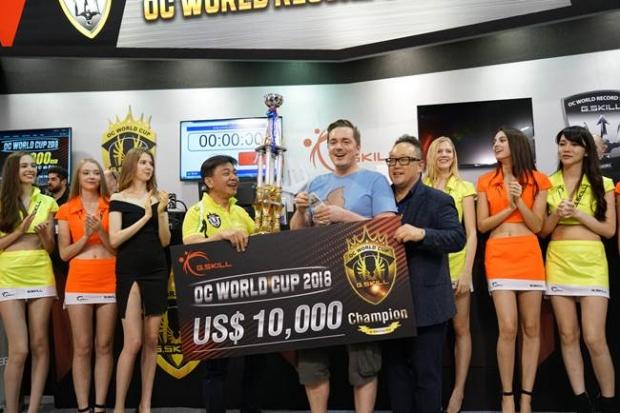 Raising the Total Cash Prize Pool to $25,000 USD:
To give back to the extreme overclocking community, G.SKILL will be raising the total cash prize pool to $25,000 USD for OC World Cup 2019. The champion will receive a whopping grand prize of $10K USD - the largest single cash prize sum in the overclocking community. Additionally, for the first time in the history of OC World Cup, the total number of contestants for the Live Qualifier stage will also be increased from 6 to 9 participants to provide more opportunities for the overclocking community.
For a breakdown of the cash prize at OC World Cup 2019, please see below:
Champion: USD $10,000

2nd: USD $3,500

3rd: USD $2,500

4th: USD $2,000

5th: USD $1,800

6th: USD $1,600

7th: USD $1,400

8th: USD $1,200

9th: USD $1,000