07.03.2019 - Warsaw, Poland - Following the recently introduced AR5X PC Case, three new variants joining the SilentiumPC Armis AR5 family. Being sensible mid-tower choices, these cases provide unparalleled balance of perfect design, features, quality and fair pricing for a wide variety of PC system configurations.
Sharing the same base chassis structure and features, the variants offer different pricing and equipment:
The base model, Armis AR5 features a solid flat side panel and two Sigma HP 120 mm fans.

Armis AR5 TG has a tempered-glass side panel and comes with two Sigma HP 120 mm fans.

Armis AR5 TG RGB comes with tempered-glass side panel, as well as two Sigma HP 120 mm fans, one Sigma HP Corona 120 RGB fan and Aurora Sync PRO illumination/PWM controller.
Despite having a solid, minimalistic front, the case does not compromise the cooling properties, as the signature Armis side-vents provide airflow level comparable to fully mesh fronts. Seamlessly integrated into brushed-look front panel remains a single ODD bay.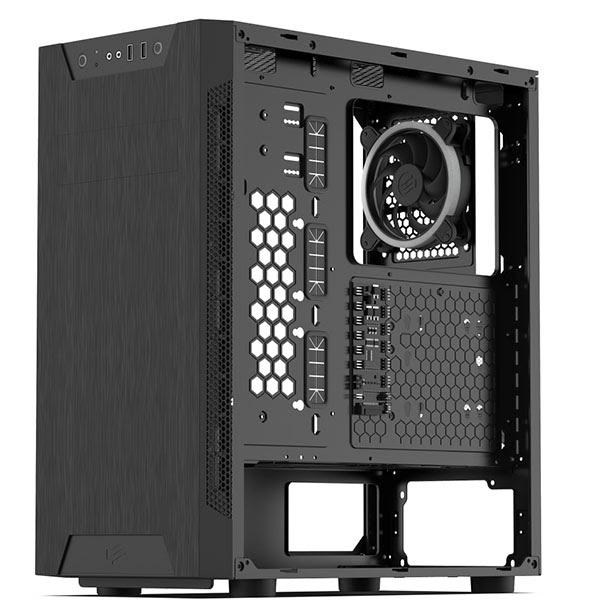 Extra effort was placed into improving the internal structure design. Entirely new motherboard tray features a gentle styling touch by incorporating distinctive hexagonal pattern that discreetly matches other openings in the chassis. Functionality upgrades revolve around simplified interior design with emphasis on ease of component installation and straightforward cable management.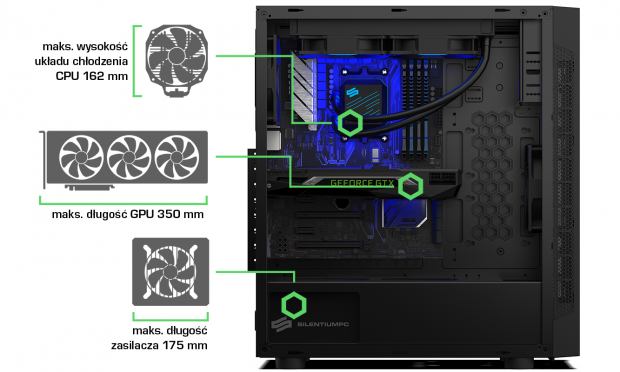 All the three SilentiumPC Armis AR5 variants support E-ATX, ATX, Micro-ATX and mini-ITX mainboards and offer ample space for latest VGA cards with a length of up to 350 mm as well as CPU air coolers with a maximum height of 162 mm. Users are able to install All-in-One water-cooling systems with 120/140, 240/280 and even 360 radiators in the front. Thoughtful 2.5/3.5" drive spaces allow convenient installation of up to 2x SSDs and 2x HDD/SSDs while the redesigned bottom chamber offers more space for power supplies. A single ODD drive bay is also present.
SilentiumPC Armis AR5 and AR5 TG feature a Blackout PWM controller, a simple yet effective way of controlling up to 10 fans via single PWM signal from the motherboard. These variants also offer a Blackout switch, which turns the Power and HDD LEDs off.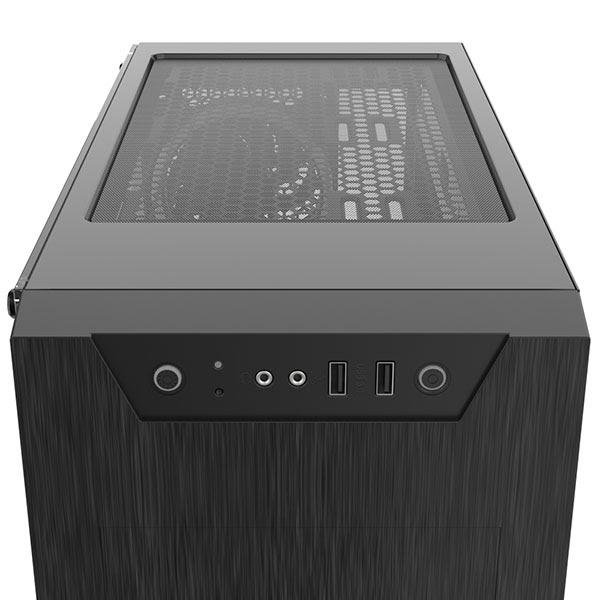 Easy to remove and clean dust-filters are installed in the vents in the front panel, the top-cover and on bottom of the case. Mounting of backplate-based coolers is made really easy thanks the large, dedicated cutout in the motherboard tray.
The RGB illumination in Armis AR5 TG RGB can be adjusted manually using the dedicated button on the front panel or via compatible motherboard software such as ASRockâ"Ã,¢ RGB LED, ASUSâ"Ã,¢ Aura, EVGAâ"Ã,¢ RGB or MSIâ"Ã,¢ Mystic Light. The core and the brains of the system is the built-in advanced Aurora Sync PRO RGB/PWM controller which acts as an intelligent hub for up to 6 compatible devices.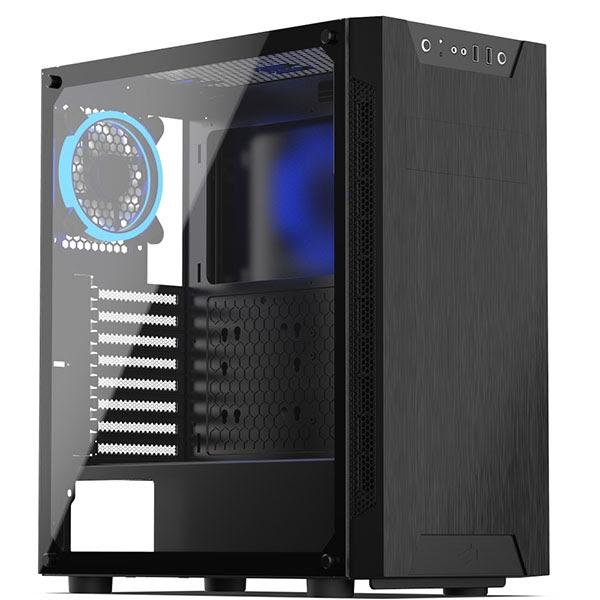 It allows for plethora of manually triggered effects such as Breathe or Wave, as well as further expandability (i.e. SilentiumPC Navis RGB or Fera RGB CPU coolers). In addition, the Aurora Sync PRO controls the fan speed of up to 6 fans using a single PWM signal from the motherboard.

Estimated retail pricing is as follows:
SilentiumPC Armis AR5 @ 44.00 EUR (incl. VAT)

SilentiumPC Armis AR5 TG @ 49.00 EUR (incl. VAT)

SilentiumPC Armis AR5 TG RGB @ 60.00 EUR (incl. VAT)

SilentiumPC Armis AR5X TG RGB @ 79.00 EUR (incl. VAT)
About SilentiumPC:
Since 2007 SilentiumPC brings well-made CPU coolers, cases and power supplies with main focus on exceptional value for money achieved through effective design and smart cost-cutting. No fancy trademark names, just well-thought-out products designed to work, chosen and praised by value-minded enthusiasts and system integrators.