Sunnyvale, CA, March 9, 2019. After almost 2 years of development and demoing, Mr. Thee is finally ready to put his game into the wilds of the public. We're excited to announce that The Deepest House will be released on Steam Early Access on March 18th, 2019 for PC and Mac. Mr. Thee also plans to put out a feature development roadmap closer to summer based on player feedback following the initial release.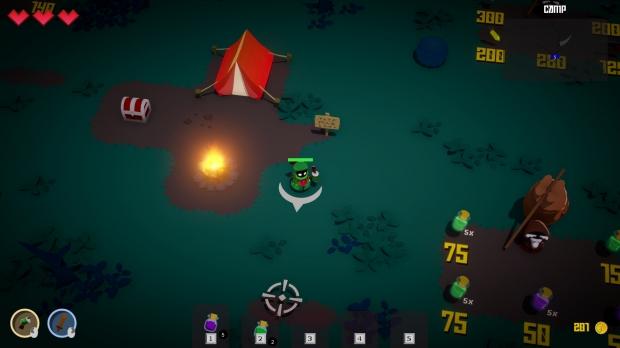 About Mr. Thee and The Deepest House:
Local, part-time indie developer and ex-NVIDIA engineer Mr. Thee has been hacking away at game development in his spare time since 2010. His latest concoction, The Deepest House, is his 3D minimalist, modern take on the action-roguelite genre. With a variety of game modes ranging from a single-player procedurally generated dungeon gauntlet, to a local co-op horde mode, The Deepest House provides sleek and squishy action not only for those seeking a treacherous, methodical challenge, but also those who could benefit from a team-building exercise or two.
Links Galore:
Steam Page: https://store.steampowered.com/app/737660/The_Deepest_House/
Presskit: https://www.igdb.com/games/the-deepest-house/presskit
Game Twitter: https://twitter.com/thedeepesthouse
Mr. Thee's Twitter: https://twitter.com/phillipwitz
Contact: thedeepesthouse@gmail.com
Last updated: Sep 25, 2019 at 05:39 pm CDT