LONDON, UK- March 7th, 2019 - Today, Ubisoft announced the second major update for Just Dance 2019: "Crazy Carnival". This themed update celebrates the Carnival Season and will offer Just Dance 2019 owners free content including playlists and online contests. Additionally, new exclusive songs and some Just Dance iconic songs will be released on Just Dance Unlimited, the successful demand-streaming-service allowing owners to access more than 400 songs and numerous new content implemented all year long.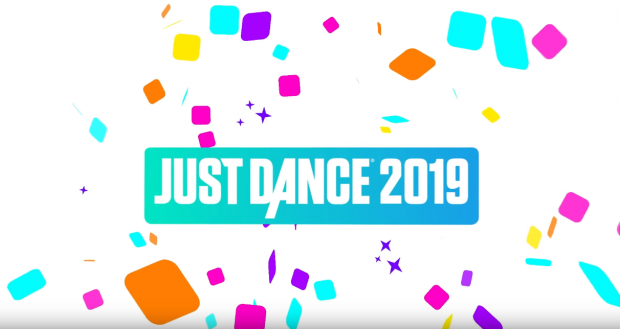 Following the first update "Holiday Celebration" back in December, the "Crazy Carnival" is the second of the four major updates dedicated to specific themes to celebrate emblematic moments throughout the year in Just Dance 2019. The updates, which invite the players to get into the carnival spirit, will be live on March 7th delivering three new songs accessible via Just Dance 2019 with an ongoing Just Dance Unlimited subscription or an active trial period:
Medicina, Anitta.

Lush Life, Zara Larsson.

Criminal, Natti Natasha & Ozuna
Players of Just Dance 2019 who don't have access to Just Dance Unlimited will still be able to enter the carnival spirit with a special playlist "Latin Flavors", available from March 7th until March 27th. The playlist includes eleven maps of the current Just Dance catalogue:
Despacito, Luis Fonsi Ft. Daddy Yankee.

El Tiki, Maluma.

Hips Don't Lie, Shakira Ft. Wyclef Jean.

ObsesiÃÆ'Æ'Ã,Ã,³n, Aventura.

Rabiosa, Shakira Ft. El Cata.

Calypso, Luis Fonsi Ft. Stefflon Don.

Chantaje, Shakira Ft. Maluma.

Havana, Camila Cabello.

TOY, Netta.

Carnaval Boom, Latino Sunset.

Bailar, Deorro Ft. Elvis Crespo.
Along with the release of those content, the Just Dance team will launch Carnival themed free events* on the World Dancefloor, the online mode of Just Dance accessible to all the Just Dance 2019 owners for free. Players can join dancers from all over the world to defeat 3 new Carnival Bosses, participate in a Carnival Tournament or try out Just Dance Unlimited songs for free, for a limited time:
3 new Carnival Bosses
New Carnival Tournament - available on March 8th, March 15th and March 22nd at 6PM GMT.
A Happy Hour for Just Dance Unlimited happening every day from March 7 to March 27 from 5PM GMT until 6PM GMT. During this Happy Hour players will have free access to any Just Dance Unlimited song in the World Dancefloor: the perfect way to boost their party!
Just Dance 2019 is already available on Nintendo SwitchÃÆ'Ã,¢"Ã,Ã,¢, Wii UÃÆ'Ã,¢"Ã,Ã,¢, WiiÃÆ'Ã,¢"Ã,Ã,¢, Xbox One, Xbox 360, and PlayStation 4 computer entertainment system. Each copy includes a free one-month trial of Just Dance Unlimited**, which will be automatically updated to include the latest content.
Available on PS4 and Xbox One, the Just Dance Controller App makes the game more accessible for current-gen owners with its phone scoring technology that allows players to dance without any additional accessories like cameras, available for free on iOS and Android.
For information on Just Dance 2019, the Just Dance Controller app, or Just Dance Unlimited, please visit: www.justdancegame.com. Follow Just Dance on Twitter @JustDanceGame and use hashtag #JustDance2019.
These events are available for all Just Dance 2019 owners on Nintendo SwitchÃÆ'Ã,¢"Ã,Ã,¢, Wii UÃÆ'Ã,¢"Ã,Ã,¢, Xbox One, and PlayStation 4 computer entertainment system.
Available on Wii U, Xbox One, PS4 and Nintendo Switch.