Amsterdam, 28th of February 2019 - AOC invites all fans to join them at IEM Katowice at the renowned Spodek Arena from March 1-3. The display specialist will be host to diverse activities and feature their brand new model AGON AG273QCG, the fastest 240 Hz monitor in the AOC gaming line-up, the AGON AG251FZ and last but not least their recent AOC G2590PX/G2 Signature Edition gaming monitor presented by the G2 Esports CS:GO team, which will be on site for the CS:GO-Major. All the action will take place at the Alsen booth in the International Congress Centre.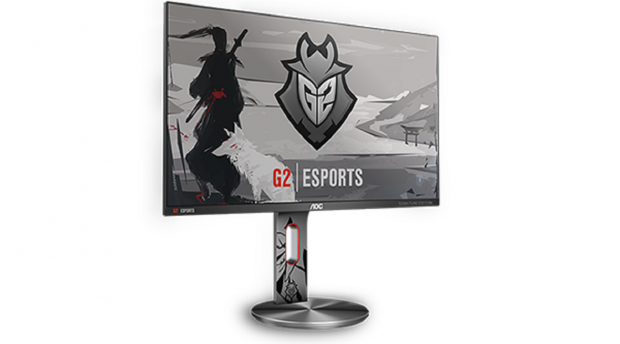 G2 Esports at CS:GO Major Championship
Berlin-based G2 Esports will be welcoming fans at their own booth, where the recently launched AOC G2590PX/G2 gaming monitor will be on display. Players of G2 Esports will also meet their fans and join a live Q&A session when paying a visit to their friends' booth of AOC and Alsen.
Playing with the pros
In addition, AOC and Alsen feature a whole array of events at their booth throughout IEM. On Friday, visitors can test their CS:GO abilities in 5on5 matches by facing off prestigious Polish pro players such as Piotr "morelz" Taterka and PaweÃ..., "innocent" Mocek. Alsen's Artur "IceFire" Klimowski invited all daredevils to show off their nifty in-game dance moves alongside him right at the booth. Attendees can also put their building, racing and shooting skills to the test in the Fortnite Challenge.
Saturday will kick off with an exclusive Rainbow Six: Siege show match between Polish pro squad PACT and hand-picked viewers, as well as more CS:GO and Fortnite action live on stage. Additionally, fearless FPS players can jump into some 1on1 Quake Champions matches against other participants. On top of that, there will be a meet & greet with influencer Arquel. Finally, on Sunday RTS fans will get their money's worth with a 1on1 tournament in StarCraft 2.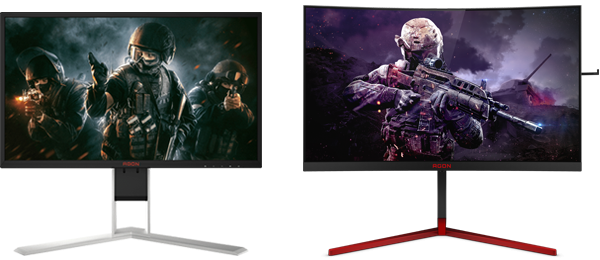 All the gaming action at Alsen booth is powered by AOC's Esports model AG251FZ, which comes with 240 Hz refresh rate, FreeSync, 1 ms response time and an adjustable stand with height, tilt, pivot and swivel.
On site, visitors can also take a closer look at AOC's brand new AG273QCG gaming monitor. As part of the AGON 3 series it combines proven performance with modern aesthetics, featuring a top-notch 2560 x 1440 WQHD resolution, G-Sync, 1 ms response time and 165 Hz refresh rate.
AOC and Alsen booth full time table:
Friday
12:00 - 14:00: Fortnite challenge

15:00 - 17:00: CS:GO tournament

17:00 - 18:00: Cosplayers on stage

18:00 - 20:00: CS:GO deathmatch
Saturday
12:00 - 13:00: R6S showmatch

13:00 - 15:00: CS:GO tournament

14:00 - 15:00: Arquel meet and greet

15:00 - 17:00: Quake tournament

17:00 - 18:00: Cosplayers on stage

18:00 - 20:00: Fortnite challenge
Sunday
12:00 - 14:00: StarCraft 2 tournament

15:00 - 17:00: CS:GO tournament

17:00 - 18:00: Cosplayers on stage

18:00 - 20:00: Fortnite challenge
For further information, please go to AOC Gaming's official website or follow AOC Gaming on Facebook, Twitter or Instagram.