Death Mark Coming Soon to Terrify Players on Steam
Feb 22, 2019 1:45 AM CST
Torrance, Calif. - February 21, 2019 - Aksys Games announced today that the award-winning and critically-acclaimed horror adventure Death Mark is coming to Steam on April 4, 2019. Created by Experience Inc., Death Mark takes players on a visually stunning and intensely terrifying journey in which the wrong reaction can lead to a swift and sudden end.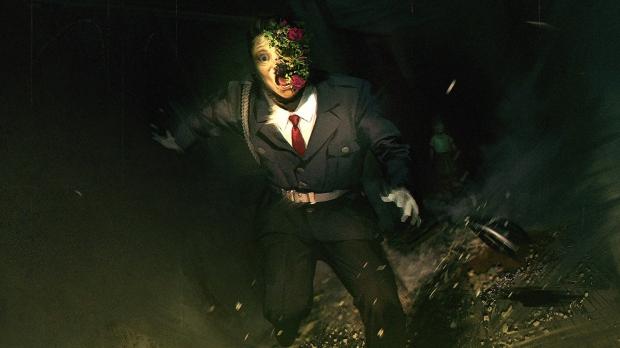 Digitally Downloaded awarded Death Mark several honors, including Silver Medals for Best Narrative and Best New IP, saying, "I rarely find games this compelling, intense, or smart....Death Mark is a magnificent example of how a more literary approach to horror can really work within the context of a video game."
RPGFan says "Death Mark [is] a quiet, slow-burning horror the likes of which we rarely see in favor of unrelenting, high octane scare-fests. Playing it alone in the dark with headphones on is incredibly affecting," and God is a Geek adds, "while the artwork is pretty gorgeous across the board, the atmosphere with the sound design and the art blending together makes this truly shine."
A limited run Death Mark 12" vinyl original soundtrack album is available now, featuring 10 skin-crawling tracks from the game. Only 500 records were printed and retail for $19.99 exclusively on the Aksys Games Store. A Limited Edition of the Death Mark game for the PlayStation 4 system, the PlayStation Vita system and Nintendo Switchâ"¢ launched on Halloween in 2018 and includes an exclusive 96-page full-color hardcover artbook, a spine-chilling soundtrack CD, a temporary tattoo of the fatal Mark and a dramatic, printed slipcase to entomb everything.
About Death Mark:
A strange rumor is spreading through Tokyo's H City: those who bear the cursed Mark will die. Unexpectedly appearing on the body as a scar taking on the appearance of a dog bite, the Mark is said to bring about your inexplicable death. Now, having lost your memory, you stand before a mysterious house said to protect those who possess the Mark. As the doors swing open, the countdown to death has already begun.
Features include:
Search and Survive! - To avoid an almost certain gruesome death at the "hands" of angry spirits, you'll need to search your surroundings for clues to increase your odds of survival.
Ghost Busting - Sometimes the sword is more powerful than the pen. And when words fail it is time to stand your ground. Remember the price of not holding your own is an untimely death.
Riddle Me This - It's not enough to defeat the spirit that cursed you, it must be done in the right way. If you don't, you might survive but end up wishing you hadn't. Be sure to parse all the clues and information you discover correctly to make your life continue to be worth living.
Death Mark is rated "M" for Mature. Follow Aksys Games on Twitter and Instagram at @AksysGames, and join our Let's Play streams on Twitch at aksysgames and YouTube.
PRICING: You can find products similar to this one for sale below.

United States: Find other tech and computer products like this over at Amazon.com

United Kingdom: Find other tech and computer products like this over at Amazon.co.uk

Australia: Find other tech and computer products like this over at Amazon.com.au

Canada: Find other tech and computer products like this over at Amazon.ca

Deutschland: Finde andere Technik- und Computerprodukte wie dieses auf Amazon.de
Related Tags