Burbank, California - Jan. 15 2019 - Today, SEGA announced the rotten members of Team Eggman, a new diabolical squad that will be hitting the track as the final team in Team Sonic Racing. Fans can pre-order the game both physically and digitally for Sony PlayStation 4, Microsoft Xbox One and Nintendo Switch, with a digital only release on PC.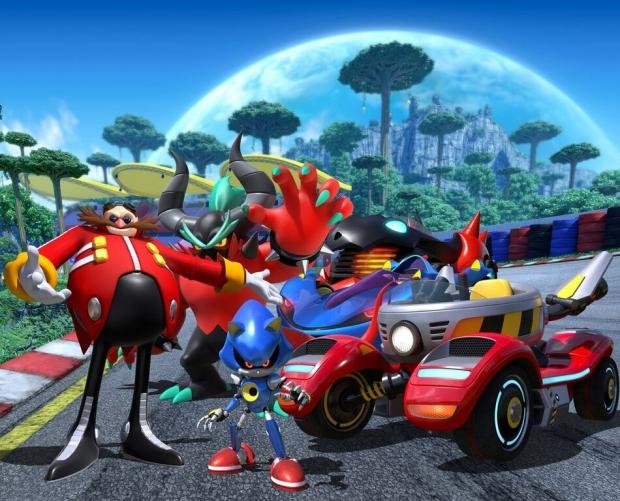 Get to know the speed demons in the Team Eggman pit crew by checking out the descriptions below:
Eggman [Technique] - a.k.a. Dr. Ivo Robotnik is the main archenemy of Sonic, with a personal goal of achieving world domination
Metal Sonic [Speed] - one of Eggman's lethal creations, this cold, violent machine aims to prove that he's the better hedgehog between him and the Blue Blur
Zavok [Heavy] - the leader of the Deadly Six, a demon-like being that continues to battle Sonic and friends whenever the opportunity arises
To pre-order the physical edition of Team Sonic Racing, please visit www.teamsonicracing.com. The digital edition can be pre-ordered at participating retailers.
To stay current on Sonic the Hedgehog news, follow Sonic on Twitter and Instagram, like him on Facebook, and subscribe to the Twitch channel and the YouTube channel.
For more information, please visit www.sonicthehedgehog.com
Last updated: Apr 7, 2020 at 12:12 pm CDT