The best has just got better! On the 12th of December, Rules of Survival releases the Ultra version on Asia-PC server bringing the already intricately designed world to a new level. Players in other servers can also expect the updates in Asia server of mobile on December 19th and a worldwide release to be coming soon.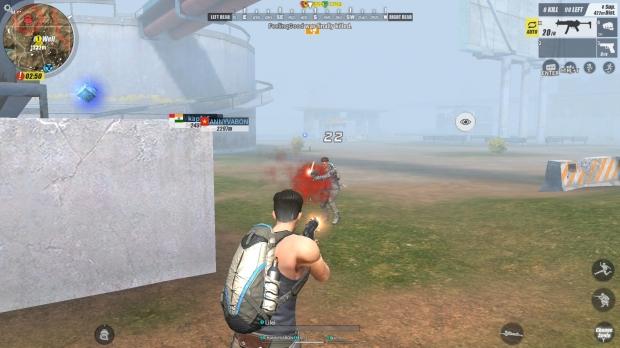 The major updates focus on introducing new high-definition graphics, real-time light effect and revolutionary changes to the game's engines. With dynamic real-time illumination, Rules of Survival Ultra presents players with a living, breathing world full of nuanced details. With its engine suspension updated for more realistic physical in-game actions, it invokes a greater sense of immersiveness in this exhilarating fight for survival.
A dynamic weather system and an ever-changing day/night cycle are added into the game, thanks to the enhanced lighting effects. Time and weather patterns are realised and rendered beautifully on the battlefield in Rules of Survival. In every adrenaline-pumping round, you could look up and see bottomless fog, drizzling rain or a clear, cloudless sky full of stars.
In addition to visual wonders, new variables are introduced in its gameplay and strategy. You have to adapt to the world around them by swapping their gears or plans. True strategists are given an opportunity to outsmart their opponents by utilising changes in weather and time to the maximum. This new world can be your best friend or worst foe; it could make your victory more glorious or downfall more tragic. The question is, are you up for the challenge?
This new version also refines its depiction of physical actions; more specifically, it has improved its avatar and vehicle models. For example, players can jump into a building directly by breaking windows, destroy building doors separately to shoot your enemies, or shoot vehicle tires flat individually. You're encouraged to be imaginative and resourceful in order to survive and win this battle royale where the line between fantasy and reality blurs!
Officially released on the 17th of November, 2017, Rules of Survival is the first battle royale mobile game that accommodates as many as 300 players to fight on one battlefield. Since last year after its release, the game has ranked on the top of the chart in 61 countries and regions with more than 230 million downloads.
Download Rules of Survival Ultra on your mobile, PC, or Steam for free(https://go.onelink.me/NHrZ/3a0527d0 ) and rule the battlefield with your guns and brains!