The first DLC for Nantucket, Songs of the braves, is out now.
November 12th, 2018: Independent developer Picaresque Studio is delighted to announce the release of the first DLC for Nantucket, Songs of the braves.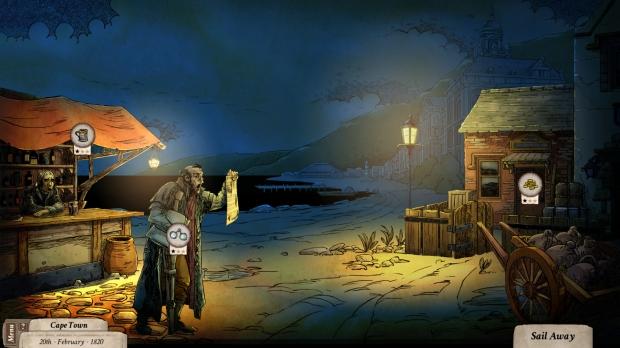 Songs of the Braves adds 10 new sea shanties to Nantucket, bringing more than 30 minutes of additional music to enhance players experience while sailing the seas.
All the shanties are performed by The Roaring Trowmen, the Bristol based band behind all the sea shanties present inside the game.
Set in the golden era of American whaling in the early 19th century, Nantucket takes place shortly after the events in the Pequod, where Captain Ahab and his crew lost their lives to Moby Dick. As Ishmael, the sole survivor of the Pequod, you'll explore the seven seas, captain your ship, fight pirates and hunt whales, whilst on the lookout for your old foe, Moby Dick, in search of the ultimate redemption.
The announcement trailer is available to watch now:https://youtu.be/cMnJ8XyaSWQ
Daniele Monaco, co-author of Nantucket, "Since the release of Nantucket, we have received so much love by the players for the atmosphere of the game." He continued, "Songs of the Braves will definitely add more depth, and will help the players delve even deeper in 19th century seafaring adventures"
Songs of the braves, published by Fish Eagle, is now available on Steam and GOG: https://store.steampowered.com/app/963260https://www.gog.com/game/nantucket_songs_of_the_braves
To learn more about Nantucket, please visit the official webpage: http://www.picaresquestudio.com/nantucketgame/
For more information on Fish Eagle, please visit http://www.fisheagle.com.pt/
For press enquiries contact press@picaresquestudio.com
Social Media:
Facebook -https://www.Facebook.com/picaresquestudio

Twitter - https://twitter.com/PicaresqueStd
PRICING: You can find products similar to this one for sale below.

United States: Find other tech and computer products like this over at Amazon.com

United Kingdom: Find other tech and computer products like this over at Amazon.co.uk

Australia: Find other tech and computer products like this over at Amazon.com.au

Canada: Find other tech and computer products like this over at Amazon.ca

Deutschland: Finde andere Technik- und Computerprodukte wie dieses auf Amazon.de
Related Tags