From Gamescom 2017 - Bluehole, Inc., announced today that PLAYERUNKNOWN'S BATTLEGROUNDS (PUBG), the first standalone Battle Royale game with more than eight million units sold on Steam, will be published by Microsoft on Xbox One. Through this partnership, Microsoft will help accelerate console development and maintain quality across all platforms. Bluehole, Inc. will maintain full development and creative control of PUBG, continuing to bring the best Battle Royale experience.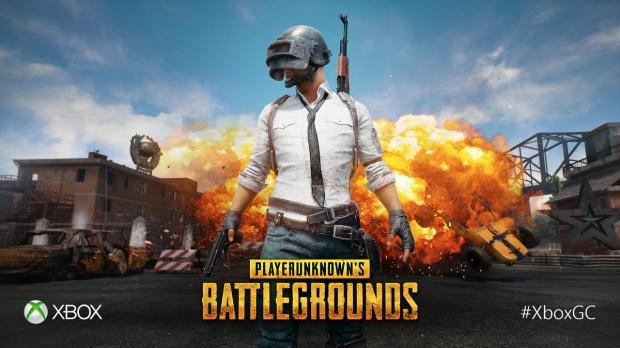 From Gamescom 2017, PUBG to be Published by Microsoft on Xbox One
"Our goal is to deliver the best Battle Royale experience to a global audience and our partnership with Microsoft will allow us to do just that," said Chang Han Kim, VP of Bluehole, Inc and Executive Producer for PUBG. "This partnership with Microsoft will accelerate the development and delivery of PUBG to console players around the world as we utilize their vast resources and impressive technical, sales and marketing expertise."
"I couldn't be more excited to be working with the team at Bluehole to bring Playerunknown's Battlegrounds exclusively to our players on Xbox One this year," said Phil Spencer, Head of Xbox. "We've been huge fans since the very earliest days, and worked hard to bring the game successfully to our E3 briefing. The announcement of our publishing the game on console today is an evolution of the strong partnership we've been building over many months."
A last-man-standing shooter, PLAYERUNKNOWN'S BATTLEGROUNDS is the ultimate life and death fight, as it drops players on a realistic 8 x 8 km island with visuals that showcase Unreal Engine 4's capabilities. Starting with nothing, gamers must fight to locate weapons, vehicles and supplies as they strive to be the lone survivor.
PLAYERUNKNOWN'S BATTLEGROUNDS is now available on Steam Early Access and is launching exclusively on Xbox One as part of the Xbox Game Preview program in late 2017, with the final version launching in early 2018 across the Xbox One family of devices.
Last updated: Apr 7, 2020 at 12:11 pm CDT