Thermaltake is excited to attend NVIDIA Gamer Connect, a major gaming event held in different cities across India. It is also known as a platform for gamers in India to connect, and an opportunity for major gaming brands to display their latest gaming technology.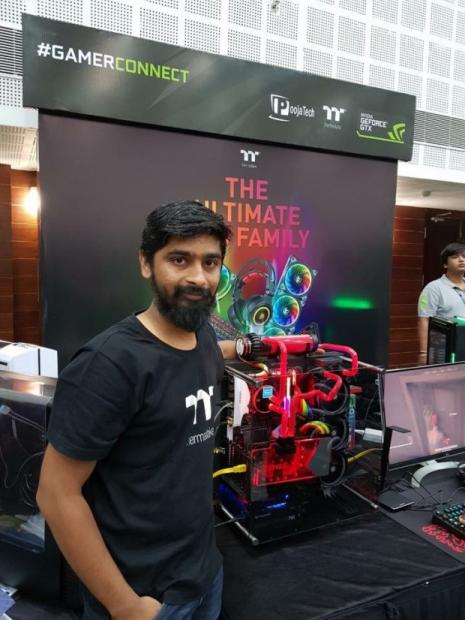 Thermaltake Impresses Fans in India
The event opened on the 13th and Thermaltake's newest gaming station was well received by attending fans and media. Thermaltake and gaming brand Tt eSPORTS amazed the crowd with a total gaming and case modding solution with the Core P3 LCS live system with RGB lighting effects controlled by the newest Riing Plus software and the Tt esports Professional Gaming Chair. Furthermore, Thermaltake invited Pramod Hambir, a famous modder to demonstrate and teach aspiring modders casemod and liquid cooling techniques. He is also the owner of the NVIDIA Certified Gaming cafe, Havok Nation.
Speaking at the event, Thermaltake India country manager, Nil Bhowmik addressed the crowd, "Gaming and Modding is in the Tt DNA. We believe in providing all fans the perfect user experience by offering a diverse selection of products from PC peripherals to Gaming Gears, ultimate Gaming Solutions. There are products perfect for first time PC DIY enthusiasts and different products for seasoned pros. In addition we have a wide portfolio of products to suit diversified market demands."
The event was a success, with many fans inquiring about how to order and build such colorful and powerful system builds. Thermaltake received much good feedback from fans on site and online, with many describing the experience as "Pure gaming bliss" and "A welcome to the world of RGB Gaming".
Last updated: Sep 1, 2017 at 12:58 am CDT