CD PROJEKT RED, creators of The Witcher series of games, invite gamers to gamescom 2017 in Cologne, Germany. The studio will be showcasing its latest title, GWENT: The Witcher Card Game, with an official tournament taking place during the show.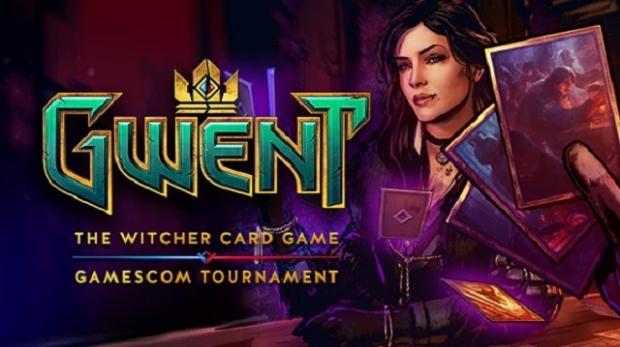 The gamescom tournament will be a 2-day event starting August 25th, with the final match set for August 26th. It will be held at the GWENT booth in the Entertainment Area (hall 8, stand B021), where all throughout gamescom the studio will be presenting new content coming to the game.
Signups for the tournament and more information are both available here.
A total of 8 players will compete for a piece of the $25,000 prize pool. 7 will be the top players among those who signed up to participate in the tournament, determined by their ranking on August 1st, 4PM CEST. The 8th player will be decided the winner of an additional Wild Card Qualifiers event held on August 24th, prior to the main event, at the GWENT booth. The tournament is part of a larger esports plan for GWENT to be revealed during the show.
More information about GWENT is available on playgwent.com.
About GWENT: The Witcher Card Game
In GWENT: The Witcher Card Game, gamers clash with their friends in fast-paced duels that combine bluffing, on-the-fly decision making and careful deck construction. The game is played over a best-of-three series of rounds, as players unleash their hand by slinging spells and diverse units with special abilities and use clever tricks to deceive their opponents.
About CD PROJEKT RED
CD PROJEKT RED is a game development studio founded in 2002. It develops and publishes video games for personal computers and video game consoles. The Studio's flagship franchise, games from The Witcher series, has sold over 25 million copies worldwide. Its newest release - The Witcher 3: Wild Hunt - debuted in 2015 for the PC, PlayStation 4 and Xbox One, and has since received over 800 awards and accolades, including 250 Game of the Year awards. Along with GOG.COM, a game store offering hand-picked titles for PC and Mac, CD PROJEKT RED is part of the Warsaw Stock Exchange listed (ISIN: PLOPTTC00011) CD PROJEKT Group.
Last updated: Sep 1, 2017 at 12:58 am CDT