PNY Technologies considered one of the worldwide leaders in consumer electronics market and flash memory products, is proud to announce the launch of the new CS1311b solid state drives. Targeting the sweet spot of price against performance, the CS1311b SSDs are 20 times faster than traditional hard drives, promising an affordable solution to boost your PC performance without breaking the bank.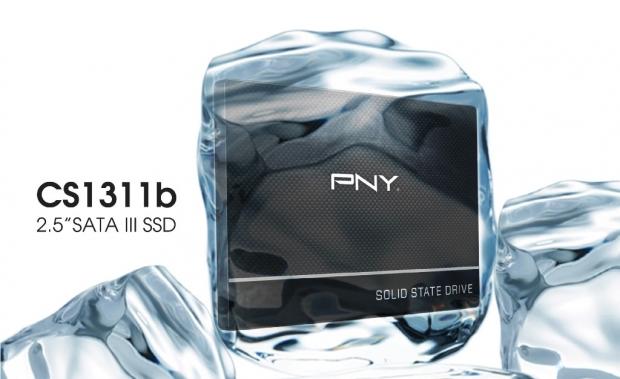 The 2.5-inch form factor SSDs weighing only 35gms and having dimensions of 100 mm (L) x 70 mm (W) x 7 mm (H), can be installed in not only almost every notebook computer and Ultrabook, but even in regular desktop PCs, thus supporting an easy performance upgrade in a very wide range of computers. The absence of moving parts not only guarantees the safety of your data against mechanical shocks, but it also means cool and quiet operation. The very low power consumption easily translates into better battery life for notebook and Ultrabook computers.
Powered by the new 3D TLC NAND flash memory, the CS1311b SSDs sport the latest SATA III interface for fast data transfer speeds. The SSDs are available in storage capacities of 128GB and 256GB, thus ensuring that you no longer need to be worried about installing only the OS on this SSD to save valuable SSD space. The 128GB model exhibits fast 410MB/s and 510MB/s write and read speeds respectively, while the 256GB model boasts of incredible 510MB/s and 560 MB/s write and read speeds respectively.
The PNY CS1311b SSDs come with full version of the Acronis software to easily and conveniently migrate your existing OS and data to the new SSD without having to reinstall the OS. With a rated MTBF (Mean Time Between Failures) of 2 million hours, all PNY CS1311b SSDs are provided with a 3-year limited warranty.
For more information, visit the product page.
Last updated: Sep 1, 2017 at 12:58 am CDT