Tegile Systems, the leading provider of persistent-memory storage solutions for databases, virtualized server and virtual desktop environments, today expanded its Lifetime Storage program to now include the Lifetime Storage Controller Refresh Program. With this expanded program, customers can refresh their storage array controllers every three to five years as part of their maintenance contract and without replacing the entire storage array. This is designed to enable organizations to realize the performance benefits of the most advanced array controllers while avoiding incremental capital outlays.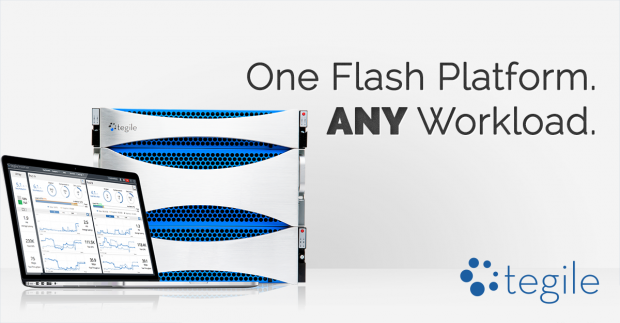 With Lifetime Storage Controller Refresh Program, businesses can prepare for pivotal technologies like NVMe without excessive capital expenditures
"As a central component of the storage array, controllers are directly associated to the speed and performance of the array within the data center," said Rob Commins, VP of Marketing at Tegile. "By ingraining a controller refresh into customers' maintenance contracts, we're ensuring they can achieve optimal performance and remain competitive with their infrastructure - while avoiding the capital expenditures or major system upgrades dictated by other vendors in the market."
The Controller Refresh program is the newest addition to Tegile's Lifetime Storage, aimed at enabling organizations of all sizes to benefit from the latest technology on the market. Previously launched options allow for a refresh of the entire storage system, including controllers and media, every three or five years, with a flat maintenance contract. Regardless of the level of technology refresh that customers choose, they will be able to eliminate future capital expenditures by absorbing the cost into operating expenditure budget instead.
All Tegile arrays are built on top of the patented IntelliFlash architecture, which future-proofs businesses' investment by offering faster and more cost-effective media types as they become readily available. Combined with Lifetime Storage, this allows customers to benefit from emerging storage technologies and advancements, including new processing speeds, IO transport technology, and other media enhancements like Non-Volatile Memory Express (NVMe), which is slated for release later this year.
"As a school district that prides ourselves on providing a top quality service level for our students and faculty, our IT department must stay ahead of the curve when it comes to technological capabilities," said Steve Ybarra, IT Director at Chandler Unified School District. "Tegile's Lifetime Storage Controller Refresh Program has let us take advantage of all the benefits of the most advanced flash storage, and already, we're looking toward adopting NVMe once it's ready."
Lifetime Storage is well aligned with Tegile IntelliCare, a comprehensive customer care program that creates a fundamentally more simple and affordable approach to storage array ownership. Driven by cloud-based analytics and backed by a team of storage experts, IntelliCare enables storage administrators to quickly and easily monitor the health, performance and usage of their Tegile storage arrays, predict future requirements, and detect problems before they develop into component and system failures.
Businesses can also combine their Lifetime Storage program with Tegile IntelliPay, Tegile's revolutionary consumption-based billing method that provides public cloud-like pricing in private data centers. Combined with Tegile's inline deduplication and compression technology, IntelliPay measures storage consumption after these data reduction technologies to reduce data footprints, leading directly to cost savings for enterprises. Customers that move to a consumption-based billing model and avoid future capital outlays can deliver a public cloud-like economic model to their business while leveraging all of the benefits of on premises IT.
Availability
Tegile Lifetime Storage Controller Refresh Program is now available globally to all new Tegile IntelliFlash customers. Authorized Tegile Systems channel partners can help customers determine the right system configuration. For more information, visit http://tegile.com/lifetimestorage.
Last updated: Sep 1, 2017 at 12:58 am CDT