Today LaCie announced the next evolution of its popular 2big professional 2-bay RAID storage solution. Now with Thunderbolt 3 technology, the LaCie 2big Dock delivers fast speeds and massive capacity, making it a powerhouse tool for photographers and videographers.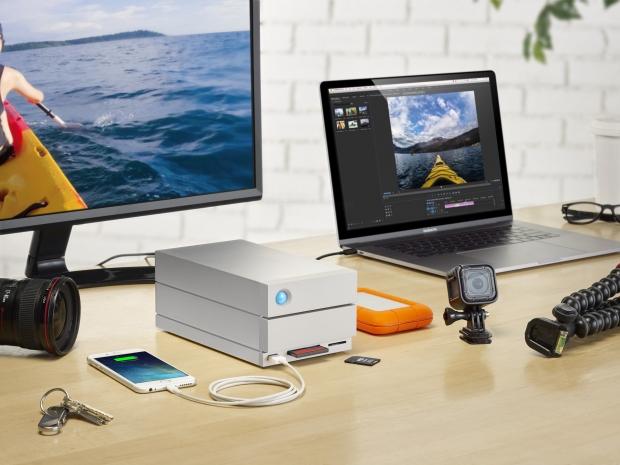 Designed by Neil Poulton, the LaCie 2big Dock is also a sleek yet powerful docking station that provides ports for connecting other devices, a feature that many laptops have sacrificed in recent years. Through a single cable, the LaCie 2big Dock simplifies and centralizes the desktop by directly connecting to a laptop, SD Cards, Compact Flash Cards and other devices. The result is a simplified, more efficient creative workflow.
Creative professionals juggle massive amounts of data and tight timelines, so capacity and speed are critical. With up to 20TB of storage-a twenty five percent increase over the previous version-the LaCie 2big Dock offers professionals enough space for large video and photo libraries including up to 650 hours of 4K 30fps footage* or 200,000 raw images**.
With speeds of up to 440MB/s, users can transfer one hour of 4K footage in one minute***. It also means almost zero lag time when browsing photo libraries in Adobe Lightroom. Working with compressed 4K or HD footage, videographers can edit quickly and smoothly in Adobe Premiere Pro.
More than storage, the LaCie 2big Dock is a powerful docking station that helps photographers and videographers simplify their workflows. Front-facing SD and CF Card slots allow the pro to directly ingest files off memory cards from a drone, DSLR, GoPro and other devices into Adobe Lightroom or Premiere Pro.
The USB 3.0 hub charges a phone or connects a shuttle drive or digital camera to offload footage or files. Via DisplayPort, professionals can connect the LaCie 2big Dock to high-resolution 720-1080p or even 4K displays. Dual Thunderbolt 3 ports can also power a compatible laptop while simultaneously daisy-chaining up to five additional Thunderbolt or one USB-C drive. Plus, the USB 3.1 port enables universal compatibility with USB-C and USB 3.0 computers via the included adapter cable. Thunderbolt 2 compatibility is also possible with an adapter (sold separately).
Other key features of the new LaCie 2big Dock include:
Seagate IronWolf Pro enterprise-class drives and RAID optimization for superior power management and reliability

LaCie RAID Manager that easily monitors system's health with audible alarm and email alerts

Efficient cooling with aluminum enclosure and thermoregulated fan for professional reliability

A five-year limited warranty
The new LaCie 2big Dock will be available in 12TB, 16TB or 20TB capacities through LaCie Resellers this summer. It will be showcased for the first time at the NAB Show in Las Vegas next week. Attendees can stop by the LaCie booth (SL4527) to see the LaCie 2big Dock in action. For more information, visit www.lacie.com.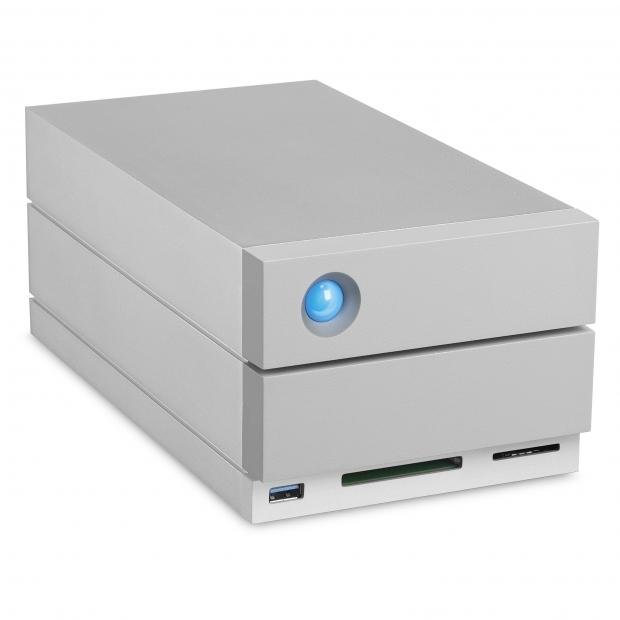 Last updated: Sep 1, 2017 at 12:58 am CDT