Next Generation Esports (NGE) today announced that the Overwatch Winter Premiere Live Finals would be brought to PAX Arena, in partnership with Twitch. The event will take place across the first two days of PAX Arena at PAX South 2017 in San Antonio. PAX South tickets are available for purchase today.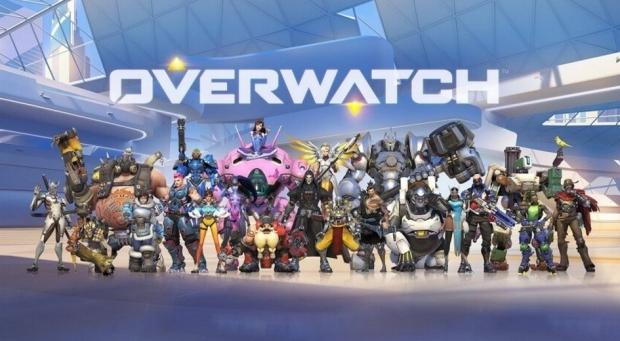 Four final teams will compete in the Overwatch Winter Premiere Live Finals on January 27-28 in San Antonio for a piece of a $100,000 prize pool
The Overwatch Winter Premiere Live Finals will be the culminating event of a multi-month open online tournament exclusive to North America. Today marks the third week of online play between the Winter Premiere's six remaining teams, Renegades, CompLexity Gaming, Immortals, Luminosity, Kungarna, and Team Liquid. From these six North American teams, four finalists will continue to the live LAN format at PAX Arena.
Justin Dellario, Senior Esports Program Manager at Twitch, said: "PAX Arena draws some of the most exciting esports events in our industry. A keystone Overwatch event like the Winter Premiere Live Finals really demonstrates why PAX Arena will be a can't-miss destination at PAX South."
Andy Vander Woude, Co-founder and CEO at NGE, said: "The Winter Premiere was designed to highlight the best talent of Overwatch in North America. It's only fitting to bring these all-star teams to the PAX Arena stage, where their effort and talent can be celebrated by an even wider audience."
Lance Fensterman, Global Senior Vice President at ReedPOP, said: "We're very excited to be hosting the Winter Premiere finals at PAX Arena. Having this live event at PAX South will give gamers the ultimate live Overwatch experience, both in-person and watching at home."
The Overwatch Winter Premiere began in December, with over 500 North American teams competing over the course of four days in the open online qualifier. Following the qualifier and the final week of extended round-robin play, the four remaining teams will move on to the last stage of the tournament, and a chance to win part of the $100,000 prize pool.
The Overwatch Winter Premiere live finals will take place at PAX Arena on January 27, and will be broadcast on both www.twitch.tv/Overwatch_NGE and www.twitch.tv/paxarena. For more information on the Winter Premiere broadcast and roster, visit www.winterpremiere.com. For additional information on PAX South and to purchase tickets, visit www.south.paxsite.com.
About Twitch
Twitch is the world's leading social video platform and community for gamers. Each month, more than 100 million community members gather to watch and talk about video games with more than 2 million streamers. Twitch's video platform is the backbone of both live and on-demand distribution for the entire video game ecosystem. This includes game developers, publishers, media outlets, events, user generated content, and the entire esports scene. Twitch also features Twitch Creative, a category devoted to artists and the creative process. For more information about Twitch, visit the official website and blog.
About PAX
Penny Arcade Expo (PAX) is a three-day celebration of games and gamer culture. The festival includes an Expo Hall filled with playable builds of upcoming tabletop, console, and computer games, a conference program of game industry speakers, music concerts, freeplay areas, industry parties, an independent games showcase, game tournaments and more.
About NGE
Next Generation Esports (NGE) is the premier independent esports production company dedicated to elevating the next generation of competitive game franchises. NGE provides end-to-end professional league operations, amateur tournaments, live events, and original content tailor-made for each game's audience. Broadcasting from NGE studios in Burbank, California, NGE strives to unify gamers as competitors, spectators, and community. For more information, visit www.nge.io.
Last updated: Sep 1, 2017 at 12:58 am CDT