Maxiotek Corporation, a fabless solid state drive (SSD) controller design house, announced the company begins mass-production of the MK8115, a DRAM-less SATA 6Gb/s SSD controller, had widely adopted by plenty of the major SSD brands.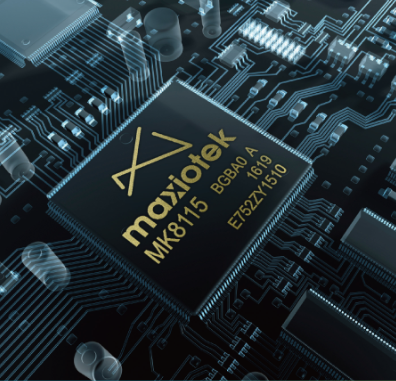 The MK8115 is the globally first 3D-NAND-supported DRAM-less SSD controller, designed for the growing SSD market segment that values performance as the major metrics. Maxiotek's proprietary controller architecture paired with its intelligent firmware features such as AgileECC, WriteBooster, Virtual Parity Recovery, etc., pushes the performance of the MK8115 to levels that compete DRAM-class SSDs in typical workloads. "The controller provides customers cost-effective solutions for their next generation SSDs by expanding the capacity up to 1TB, accelerating access performance, as well as improving reliability," the company explained.
"The SSD products using the MK8115 will soon be available in the market," Henry Chao the CEO of Maxiotek said.
3D-NAND, a revolutionary technology versus the 2D-Planar NAND, allows better endurance, reliability, and higher density while it will drive NAND costs further down. "The MK8115 is your ideal SSD controller option to the 3D-NAND era," the company added.
Comprehensive Support for 3D-MLC, 3D-TLC, SLC, and MLC with Superior Performance
The MK8115 builds in dual processors to yield a satisfactory data transmission performance with the latest NAND flash memory, including 3D-MLC and 3D-TLC. Moreover, it supports NAND flash memory of SLC 2x, and MLC 1x/1y/1z/3D.
Benefits from the MK8115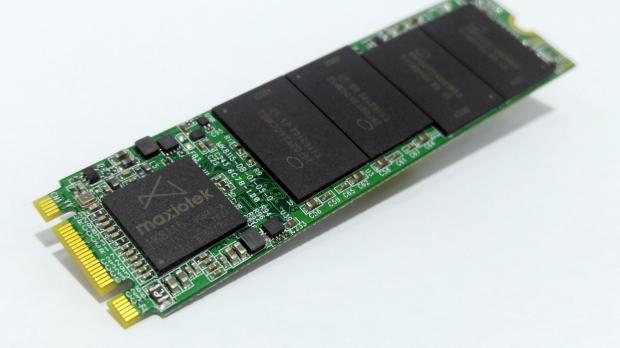 Figure: The capacity of MK8115 single side M.2 form factor design can reach to 1TB
The MK8115's DRAM-less design gives customers greatest freedom in designing printed circuit boards to fit in more NAND chips than those DRAM-class SSD controllers. Furthermore, it allows a 1TB M.2 SSD to place all NAND flash memory chips on the same one side. As a result of that, there will emerge some creative small form factor (SSF) designs in a variety of applications.
MK8115 will be your best choice to tap into or expand the consumer and industrial SSD markets. And now it is exactly the right time to take action.
[Key Features]
High Performance
Performance of the MK8115 with 3D-MLC / 3D-TLC
Sequential Read up to 560 MB/s

Sequential Write up to 525 MB/s

Random Read up to 90,000 IOPS

Random Write up to 75,000 IOPS
AgileECC
Supports best-in-class flexible flash protection provides well-balanced reliability and throughput to NAND Flashes

Supports Maxiotek's hardware-based RAID engine VPR (Virtual Parity Recovery)
WriteBooster
The feature hugely enhances the transmission speed and sustained performance with 3D-TLC.
Comprehensive NAND Flash Support
SLC 2x

MLC 1x/1y/1z/3D

TLC 3D
Strengthen Security
Supports hardware-based AES-256 encryption

Supports TCG-OPAL 2.0 compliant and SED (Self-Encrypted Drive) models which provide the ability to comply with various standards the end-users might need
Supports Commercial (0C ~ 70C) and Industrial (-40C ~ 85C) Grades
Maxiotek's advanced technology, experienced team of engineers, richness of know-how in data storage industry, and close relationship with the partners will continue to support the company to grow its market share on the back of increasing adoption of SSD in a variety of high-tech fields.
For more information about Maxiotek and the MK8115, please visit www.maxiotek.com
Last updated: Sep 1, 2017 at 12:58 am CDT