ZADAK Lab is thrilled to achieve the honor of being the only brand with the distinction of having overcame the challenges of developing multi-colored LED illuminated SSDs and memory modules with their new SHIELD RGB series.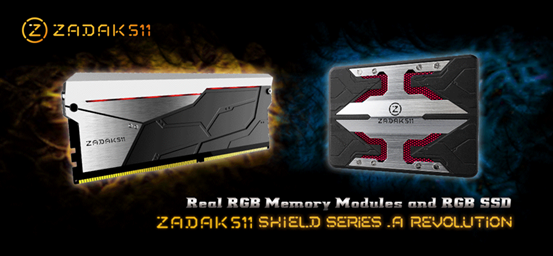 FIRST AND ONLY RGB DUAL-INTERFACE SSD IN THE WORLD
The ZADAK team is happy to announce that both SHIELD RGB DDR4 and SHIELD RGB SSD are ground-breaking products unlike anything else in the market right now. ZADAK511 SHIELD RGB memory and SSD have set the standard for both design and functionality for both markets for the next one or two years. This is truly a revolution brought on by the SHIELD series from ZADAK511.
ZADAK LAB is the only brand to have an RGB dual-interface SSD, the SHIELD, is the world's first and only SSD featuring dual-interface connections for both SATAIII and USB3.1 Type-C. The patented SHIELD RGB Dual-Interface SSD is one of the most beautiful designs to ever be seen on an SSD and is easily distinguishable from other SSDs.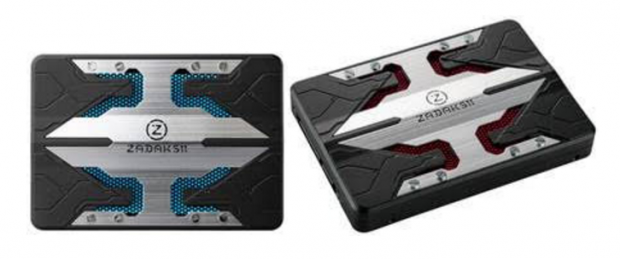 The ZADAK team utilized various metal materials, forged by exquisite worksmanship to creative the multi-level design of the upper cover of the SHIELD RGB SSD, making the look pop with a 3D effect. This makes this product very exciting to look at and is simply an amazing adornment for PC enthusiasts, standing as a legend amongst SSDs because of its craftsmanship.
Function-wise, the high-speed SATAIII and USB3.1 Type-C Gen2 deliver superior performance from the SHIELD SSD's MLC NAND flash which underwent rigorous testing for guaranteed reliability so your files are safe in the drive. The ZADAK511 SHIELD RGB SSD is rated for up to 550MB/s read and 480MB/s write speed with capacities up to 480GB.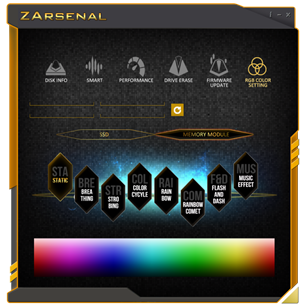 The ZADAK511 SHIELD SSD also comes with the ZArsenal software which regulates the colors and lighting patterns and can sync with all types of g aming motherboards. It also allows instant firmware updates as well as displaying status information about the SSD like health status, disk information, capacity and alerts for maximum peace of mind so that measures can be taking when issues occur.
Last updated: Sep 1, 2017 at 12:58 am CDT