CORSAIR, a world leader in enthusiast memory, high-performance gaming hardware and PC components today announced the immediate availability of the CORSAIR Force MP500 range of M.2 solid state drives, the fastest SSDs yet produced by CORSAIR. Available in 120GB, 240GB and 480GB capacities, the MP500 range delivers blistering performance up to five times faster than traditional SATA 6Gbps SSDs, offering users the next step in high-performance storage in an ultra-compact form factor.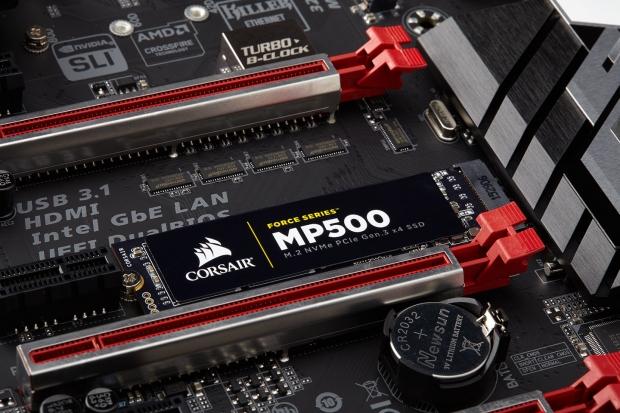 Equipped with a Phison PS5007-E7 NVMe controller and high-bandwidth PCIe Gen. 3 x4 M.2 2280 interface, the MP500 range of drives put your data in the fast lane. Delivering phenomenal data performance including read speeds of up to 3,000 MB/s and write speeds of up 2,400 MB/s, the MP500 range of SSD accelerate system boots, game load times and file transfers beyond anything possible over a single SATA 6Gbps connection.
The ultra-compact M.2 2280 form factor allows the MP500 range to deliver its phenomenal performance in smaller form factors than any previous CORSAIR SSD. With no data or power cables required, an MP500 SSD can be fitted right onto the motherboard or installed into compact laptops and small form factor systems where space is key.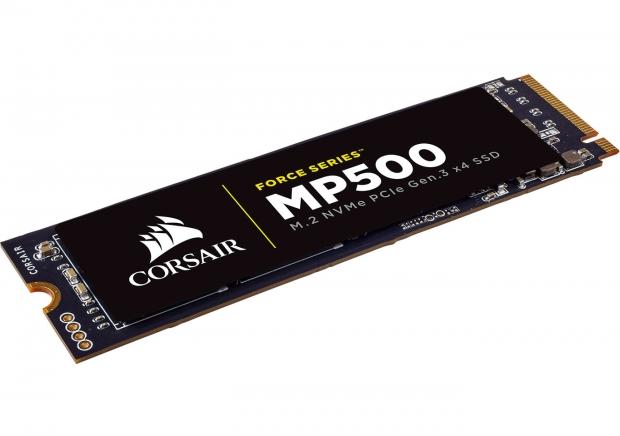 The Force Series MP500 range isn't just small and fast - it's committed to data integrity and reliability. Proprietary SmartECC, SmartRefresh and SmartFlush technologies safeguard data against corruption in case of unexpected power loss or unsafe shutdown, while static and dynamic wear-leveling enhance drive reliability. The entire MP500 range is also fully compatible with CORSAIR SSD Tool box, allowing users to monitor many aspects of their drives health or to securely wipe and clear the drive with ease.
Backed by a comprehensive three-year warranty, the CORSAIR Force Series MP500 range delivers all the simplicity and reliability enthusiasts demand, in an ultra-compact, high-performance package.
Specifications:
NVMe PCI Express Gen. 3 x4 interface provides up to a 5x performance improvement over SATA SSDs, allowing you to access all your data with blazing speed.

M.2 2280 industry standard compact form factor.

Available in various storage capacities including 120GB, 240GB and 480GB.

Compatible with Microsoft Windows, Mac OS X, and Linux, with no special driver or administrative rights required.

Enhanced error correction improves data retention.

Toughened contact surface material gives better contact to the motherboard and provides vibration resistance.

Static and dynamic wear-leveling extends the life of the disk SSD.

Advanced garbage collection support provides extended drive management tasks.

Compatible with CORSAIR SSD Toolbox for advanced functionality.

Extensive 3-year warranty.
Availability, Warranty and Pricing:
The CORSAIR Force Series MP500 range of SSDs are available immediately from the CORSAIR worldwide network of authorized retailers and distributors, as well as direct from the CORSAIR webstore.
For more information, visit the product page.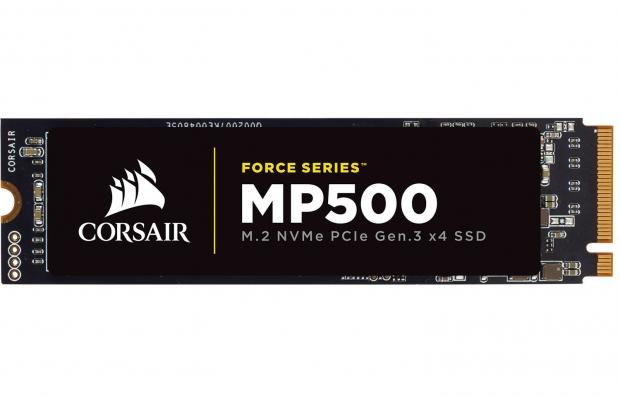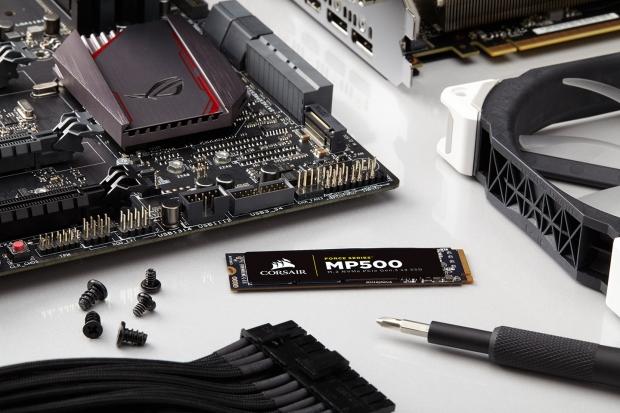 Last updated: Sep 1, 2017 at 12:58 am CDT