BIOSTAR proudly announces its latest product to join the BIOSTAR PRO series of motherboards, the BIOSTAR TB150 PRO designed to be the most stable and durable foundation for cryptocurrency mining. The new BIOSTAR PRO series focuses in these key aspects and adopting it to cryptocurrency mining reduces potential risk in downtime caused by maintenance issues stemming from unstable motherboards due to extended usage. The BIOSTAR TB150 PRO addresses these issues by utilizing BIOSTAR's PRO series advantage.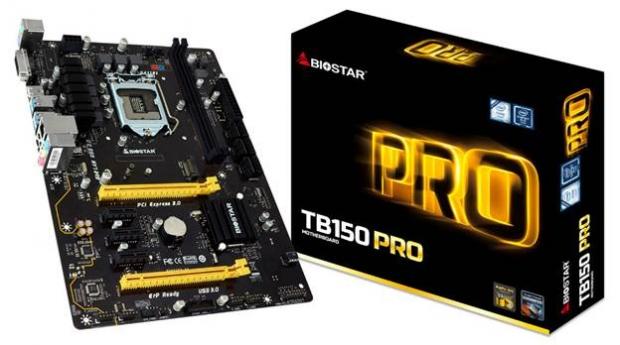 Brand: BIOSTAR
Website: http://www.biostar.com.tw
Where to Buy: http://www.biostar.com.tw/app/en/wheretobuy/index.php
Model: BIOSTAR TB150 PRO
MSRP: USD 74.99
Crypto-currency mining like Bitcoin and other popular cryptocurrency require dedicating a system that can run for long periods of hours under stress which can easily deteriorate motherboard components. With BIOSTAR PRO series motherboard, this deterioration is slowed down and rate is slowed down allowing lesser maintenance cost which gives you the benefit of improved ROI. BIOSTAR achieves this by using its expertise in developing high-endurance and stable components for this application.
The BIOSTAR TB150 PRO supports the latest 6th-generation Intel Core processors and uses the B150 chipset supporting DDR4-2133 and DDR4-1866 memory modules of up to 32GB capacity. The board integrates core features from the BIOSTAR PRO series the Tough Power Enhanced power designed for improved stability and AudioArt capacitors that deliver an incredible listening experience versus same-class motherboards.
As a PRO series motherboard, the BIOSTAR TB150 PRO takes stability to the next level with numerous techonologies to reduce the risk of wear and tear on the motherboard especially in cryptocurrency mining and other high-stress workloads.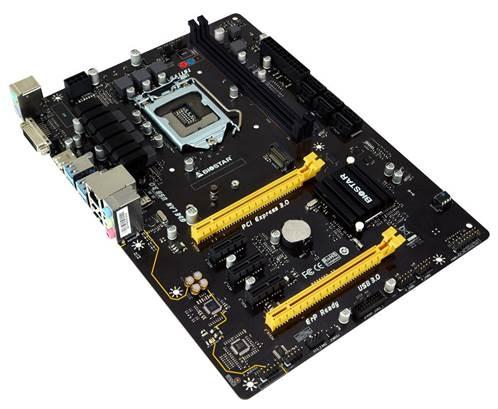 BIOSTAR PRO Tough Power Enhanced feature gives the BIOSTAR TB150 Pro superb stability, enduring high-current. In mining, this easily enhances the reliability of the motherboard in prolonged use with little maintenance. Reducing cost to maintain, helping to improve ROI.
For general usage, the Audio Art capacitors enhances the sound quality of the BIOSTAR TB150 PRO, making it a great multi-purpose machine for both work and entertainment.
BIOSTAR PRO Series Features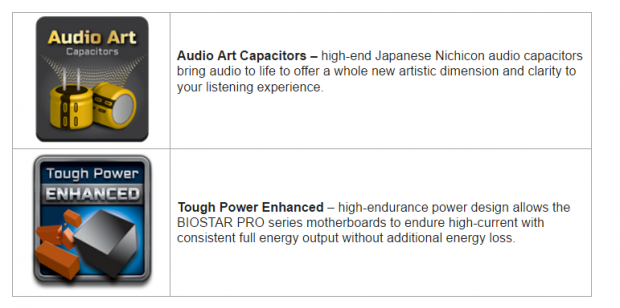 Audio Art Capacitors - high-end Japanese Nichicon audio capacitors bring audio to life to offer a whole new artistic dimension and clarity to your listening experience.
Tough Power Enhanced - high-endurance power design allows the BIOSTAR PRO series motherboards to endure high-current with consistent full energy output without additional energy loss.
BIOSTAR 6+ Experience
The new BIOSTAR PRO Series will carry on the exclusive BIOSTAR 6+ Experience feature set which delivers the best BIOSTAR has to offer: Speed+, Audio+, Video+, Durable+, Protection+ and DIY+.
Specification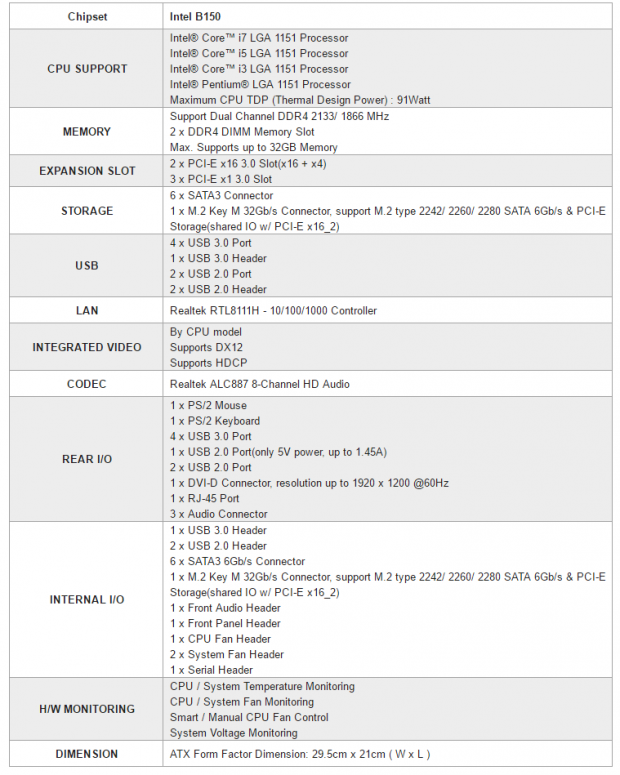 Visit the new BIOSTAR website at: http://www.biostar.com.tw
Read more about BIOSTAR 30 Years anniversary: http://www.biostar.com.tw/app/en/event/30years/index.htm
For more information on the BIOSTAR TB150 PRO go to: http://www.biostar.com.tw/app/en/mb/introduction.php?S_ID=849#overview
Last updated: Sep 1, 2017 at 12:58 am CDT