Patriot, a leading manufacturer of high performance computer memory, SSDs, gaming peripherals, consumer flash storage solutions and mobile accessories, today introduced a 2TB addition to its performance solid state drive (SSD) line, the Ignite. Patriot looks to fulfill the ever-growing demand for increased amounts of storage in consumer PCs.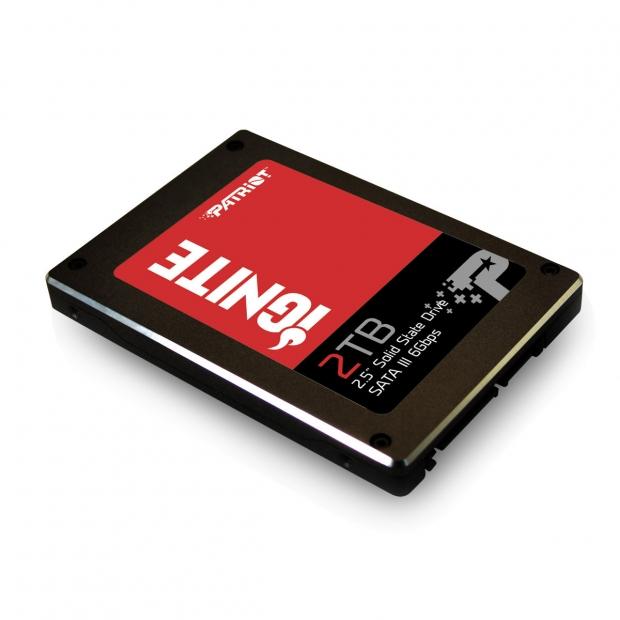 Patriot originally launched the Ignite SSD in January of 2015 with top performing speeds and capacities of 480GB and 960GB. Since then, Patriot has added the addition of a 240GB capacity and now a multi-terabyte capacity to tackle even the most taxing data loads. With the Ignite 2TB SSD consumers can load an entire library of PC games to their rig without having to unload and load games when storage runs out.
Continuing to utilize the Phison S10 controller the 2TB Ignite reaches sequential read speeds of up to 560MB/s and write speeds of up to 500MB/s, to diminish lag while loading content to the drive. Designed in a 2.5" form factor, the 2TB Ignite has a SATA III 6.0Gb/s interface and is backwards compatible with SATA II making it the ideal upgrade for those looking for a complete solution for a lack of storage space and a PC refresh to breathe life back into an old system.
"The 2TB Ignite offers consumers the fast transfer speeds expected of our Ignite line along with the extra capacity required by power users," Said Les Henry, VP of Engineering at Patriot. "These drives are the perfect solution for those users with very large game and video libraries as well as systems being used for cloud storage."
The Ignite 2TB is Compatible with Windows XP, Windows Vista, Windows, 7, Windows 8, Windows 8.1, Windows 10, Mac OS X, and Linux systems. Backed by Patriot's award winning build quality and 3-year warranty; the Patriot Ignite will deliver one of the most reliable choices in SSDs.
Availability
The 2TB Ignite SSD will be available for purchase, worldwide, starting in the 4th Quarter of 2016. For more details visit: https://patriotmemory.com.
Last updated: Apr 7, 2020 at 12:11 pm CDT