BIOSTAR is proud to announce the launch of its official website which recently went online to serve as the new information portal for customers to get information for BIOSTAR products as well as the company. As part of the BIOSTAR's 30th Anniversary celebration, this milestone marks a momentous occasion in the company's storied history and serves to mark the beginning of its reinvigorated presence in the components industry.
The live website can be viewed here: http://www.biostar.com.tw/app/en/index.php
BIOSTAR's History at a Glance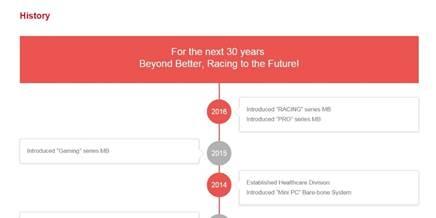 Backtrack 30 years of achievements and milestones in BIOSTAR's updated history timeline. Highlighting the key achievements in BIOSTAR's history, this new presentation allows easier viewing of the company's activities throughout the years in an easy-to-understand timeline allowing users to backtrack at a glance.
View the new timeline here: http://www.biostar.com.tw/app/en/about/history.php
Get the Info You Need - All new PRODUCT OVERVIEW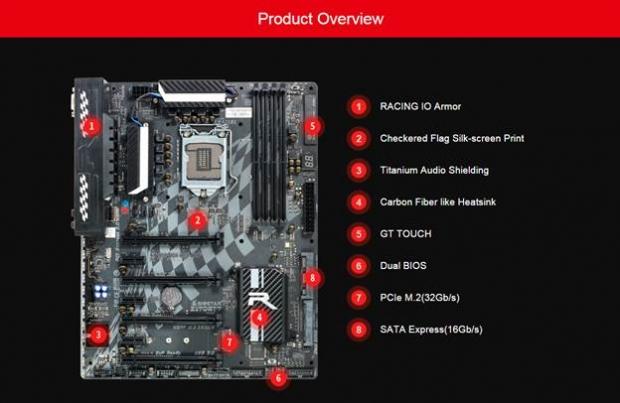 Get all the information you need with BIOSTAR's new product overview page. Scroll through all the features and details of any BIOSTAR product and get detailed information at your fingertips. The new product overview layout details specifications, unique features and includes video and graphs for a more detailed look at the product giving you everything you need in one place.
New Feature - PRODUCT COMPARISON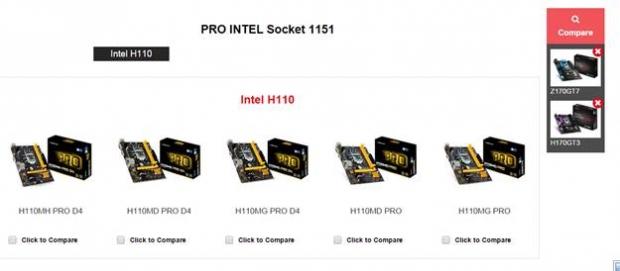 BIOSTAR makes it easier than ever to find the right product for customers with the new fully-integrated product comparison feature. This allows users to easily pick the right product for their needs with an easy to glance comparison of the products specifications.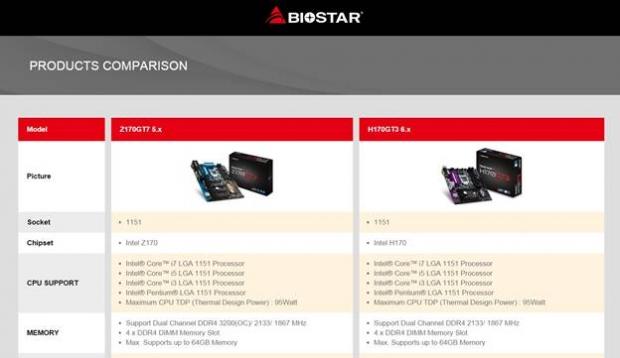 BIOSTAR's wide range of motherboards, video card and other solutions can now be compared against each other to provide a more comprehensive way to help customers in their decision-making.
Simply click on the "Click the compare" tick box underneath your product in the catalog and hit the compare button to see a full specs sheet of your chosen items.
Find a Store Near You - Dynamic Store Locator Feature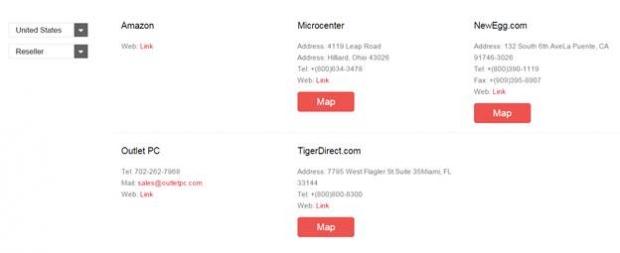 To further help make BIOSTAR products accessible to customers, a dynamic store locator is now available. People from all over the globe can search the many BIOSTAR resellers and distributors in their area directly and get access to BIOSTAR products.
See the new store locator here: http://www.biostar.com.tw/app/en/wheretobuy/index.php
Responsive and Accessible Design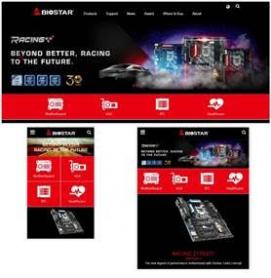 The new BIOSTAR website is created with compatibility and accessibility in mind. Created with RWD website technology along with HTML5, used by Apple and many other leading brands in the industry, the new website features dynamic animations and can adjust to your devices viewport especially mobile devices. The entire site is responsive and scales to your viewing device giving BIOSTAR customers better interaction on whatever device they are using be it your phone, tablet or desktop.
A New Vision for the Future
BIOSTAR is committed to improving itself more and more into the future and has set a new vision to serve as a guideline while it races into the future:
Visit the new BIOSTAR website at: http://www.biostar.com.tw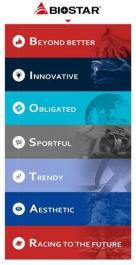 Last updated: Apr 7, 2020 at 12:11 pm CDT