AccelStor, the software-defined all-flash array provider, announces its new NeoSapphire 3413 flagship all-flash array featuring 600K sustained random write IOPS in a 2U rackmount form factor. The 13TB NeoSapphire 3413 storage appliance delivers strong storage performance with iSCSI over 10GbE connectivity in a 2U rack-mount form factor. With hot-swappable drives and redundant power supplies, the NeoSapphire 3413 is a highly reliable storage appliance. Powered by AccelStor's FlexiRemap flash acceleration technology which handles storage-efficiency challenges, NeoSapphire 3413 provides excellent performance for high-performance computing, media production and enterprise applications.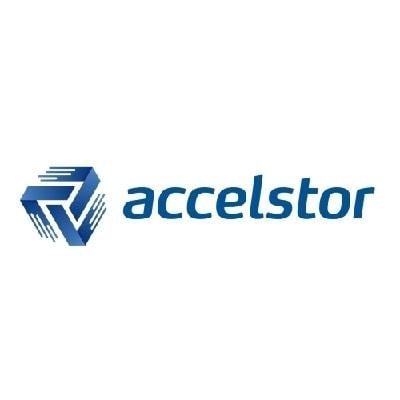 "As demand for high performance computing grows from niche markets to enterprise datacenters, overall performance is no longer bottlenecked by computation but by storage's ability to keep up," explained Dr. Charles Tsai, President of AccelStor. "With the market-leading 600K IOPS sustained random write performance of the NeoSapphire 3413, we're addressing the toughest enterprise storage requirement scenarios as well as high-performance computing (HPC) and media production."
600K IOPS Sustained Random Write Performance over Mainstream 10GbE Connectivity
Using FlexiRemap flash acceleration technology, the NeoSapphire 3413 achieves 600K IOPS for 4KB random writes with iSCSI over 10GbE connectivity. The NeoSapphire 3413 is the only standalone, single-unit storage appliance that achieves this level of performance over mainstream 10GbE connectivity. The 4 x 10GbE ports on the NeoSapphire 3413 provides up to 40 Gigabits per second of throughput over mainstream Ethernet infrastructure, allowing you to upgrade your storage without having to overhaul your network.
Highly Reliable Storage with Automatic Data Reconstruction
The NeoSapphire 3413 uses 24 hot-swappable solid state drives, including 2 hot spares. Automatic data reconstruction makes it easy to replace drives on-the-fly. Your storage stays available and data integrity is still preserved even upon drive failure, with FlexiRemap technology that provides data protection without the performance penalty. All this is also backed with redundant power supplies to keep your storage up and running reliably.
FlexiRemap Software-Defined Flash Performance
The NeoSapphire 3413 uses FlexiRemap software-defined flash technology to reimagine what flash is capable of. Designed for sustained performance and reliability even in the random access scenarios typical of enterprise storage needs, FlexiRemap technology remaps the data whenever beneficial before passing it to the underlying flash memory, avoiding unnecessary overhead and extending the lifespan of SSDs. With FlexiRemap, data is protected, drive endurance is improved, and superior random-access performance is made possible.
For product details and specifications, visit the NeoSapphire 3413 product page.
Last updated: Apr 7, 2020 at 12:11 pm CDT