Patriot, a leading manufacturer of flash storage solutions, computer memory and storage, mobile accessories and gaming peripherals, today took another step forward in Type-C technology with the launch of its new Gauntlet 4 SSD enclosure.
Designed with a sturdy aluminum, uni-body case and lightweight ABS tray, the Gauntlet 4 can be used to convert any standard 2.5" SSD or hard drive with a SATA interface to an external storage device. The Gauntlet 4 will ship with two connecting cables, a microB to Type-C and a micoB to Type-A making it the most customizable external storage solution and compatible with virtually any PC or laptop on the market.
"The Market is rapidly changing from the traditional USB connectivity and data transfer to the latest advancements in USB connectivity, such as Type-C, and the fast speeds of USB 3.1 Gen 2,"said Saeed Arash Far, Global Director of Engineering at Patriot. "With the Gauntlet 4, Patriot enables consumers to take full advantage of these speeds across different platforms in addition to Type-C enabled notebooks and computer systems."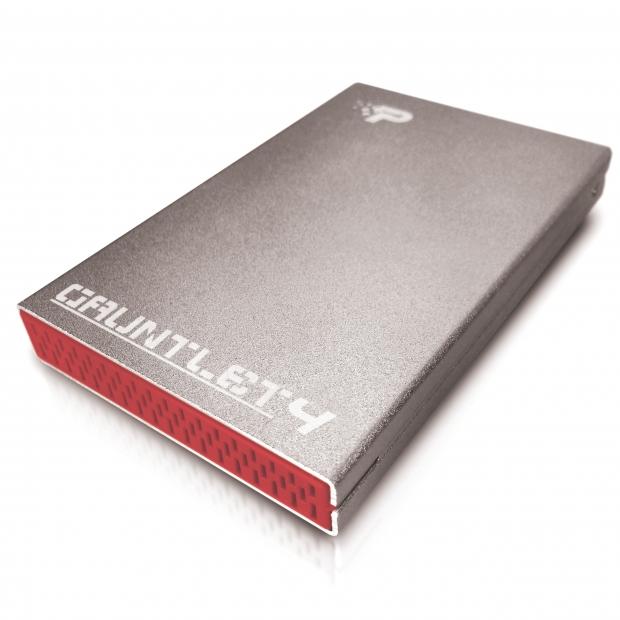 Backwards compatible with USB 3.0 and 2.0, the Gauntlet 4 will utilize the super speeds of USB 3.1 Gen 2 making it an ideal solution for anyone looking to upgrade their system or back up their data. Plug and play ready, the driverless Gauntlet 4 requires no additional power and has an LED indicator light to alert the user that the enclosure is in use.
Patriot did a side-by-side comparison of the Gauntlet 4 and Gauntlet 3 to show the advantage of utilizing the super speeds of true USB 3.1. Using the Patriot Pyro 240GB SSD, the Gauntlet 4 proved to be superior in both read and write transfer times with a 16% increase in read time and 22% increase in write time. Results will vary between SSDs. SSD not included with the Gauntlet 4.
Availability
The Gauntlet 4 will be available at the end of Q1 at select retailers, e-tailers and patriotmemory.com for a starting MSRP of $39.99.
Last updated: Apr 7, 2020 at 12:10 pm CDT