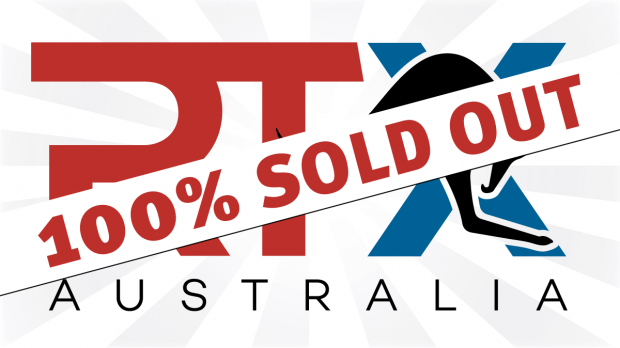 The first ever RTX Australia is sold out, with all tickets snapped up by fans eager to be part of the debut RTX event outside of North America. Rooster Teeth Productions, creators of popular series Red vs Blue, RWBY, Lazer Team, Achievement Hunter and more, are excited to be only weeks away from wrestling crocodiles and fighting other killer animals, in addition to meeting members of their passionate community on the other side of the planet.
Confirmed guests for RTX Australia include four of the original founding members of Rooster Teeth; Burnie Burns, Joel Heyman, Matt Hullum and Geoff Ramsey, in addition to Rocket Jump's Freddie Wong, the team from Funhaus and Social Disorder, among many others. Activity during the jam-packed two day show features, live Let's Plays with the Rooster Teeth crew, on-stage podcast recordings, and panels for popular shows Social Disorder Panel, Freeplay and Red Vs Blue.
Representing Rooster Teeth in Australia, Hanabee Entertainment's Eric Cherry says the ticket sales demonstrate the incredible passion Aussie fans have for Rooster Teeth, reinforcing Australia as the home away from home for the Rooster Teeth family.
"The event is going to be an amazing mixture of community, gaming, internet culture and conversations about our experiences with all three. This is going to be a great start for what will surely be the first of many RTX events in Australia," said Eric.
Thanks to Hanabee Entertainment in partnership with Rooster Teeth, and support from Supanova Pop Culture Expo, RTX Australia 2016 will be held at Australian Technology Park in Sydney on the weekend of January 23 and 24. Featuring new games, Rooster Teeth personalities, panels, games, parties, live streams, demonstrations and more are waiting for you in this action packed weekend.
Last updated: Apr 7, 2020 at 12:10 pm CDT