SanDisk Corporation, a global leader in flash storage solutions, today announced availability of the new SanDisk X400 SSD, the world's thinnest one terabyte (1TB) M.2 solid state drive (SSD). It is the first single-sided 1TB SATA M.2 form factor with a mere 1.5mm height. The X400 SSD is designed for fast start-up and application launch, as well as for extended battery life. Consumer research conducted by SanDisk in late 2015 indicates that these benefits are important for more than 70% of consumers when using PCs.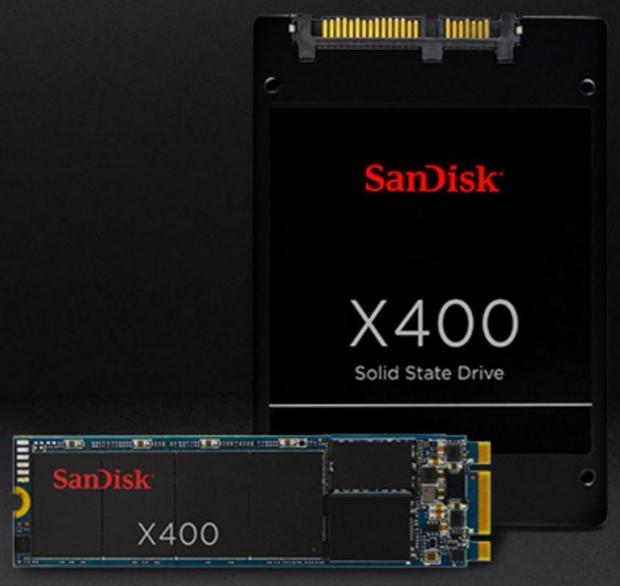 "Consumers have spoken. They want to work faster, with fewer interruptions. Our ultra-slim 1TB M.2 X400 SSD enables our OEM customers to build completely new form factors with outstanding reliability and the near-instant boot-up and application loading that consumers expect," said Tarun Loomba, Vice President and General Manager of Client Storage Solutions at SanDisk. "The X400 SSD is the flexible, highly reliable platform that our customers need to ensure an exceptional user experience for consumers."
"We have been witnessing a major shift in PC user-adoption as more consumers are increasingly choosing ultramobile devices," said Jeff Janukowicz, research director for solid state drives and enabling technologies at IDC. "The evolution of flash storage and its form factors has helped this category grow. SSD-based machines that are thinner, more lightweight and optimized for mobility provide a compelling and powerful solution to consumer and business users."
Designed for High Reliability
Both consumer and enterprise PC users can expect exceptional reliability even with heavy use. For example, in testing, a 256GB X400 SSD was rated to operate for more than 5 years with a workload of approximately 40GB/day3. This performance makes the X400 SSD an optimal solution for enterprise or other OEM customers who need a highly reliable solution for systems that are broadly deployed in the field, such as digital signage, networking gear, point of sale (POS), and commercial PCs.
The X400 SSD also achieves increased reliability and endurance by implementing SanDisk's own nCache 2.0 technology and DataGuard technology as well as additional error correction mechanisms. Based on SanDisk's 6th generation X3 Technology, the SanDisk X400 SSD uses 90% less power than a traditional hard disk drive4. Consumers that upgrade to the X400 SSD will now have the luxury of working longer without a power source, and enjoying faster response times while moving data more efficiently.
In addition, the X400 SSD offers data protection through AES 256-bit compliant encryption and TCG Opal 2.0 compatibility, targeting users in the healthcare, financial services and education sectors who need to be compliant with industry regulations.
The SanDisk X400 SSD is currently available in 2.5'' cased and M.2 2280 form factors at 128GB, 256GB, 512GB and 1TB capacities.
Last updated: Apr 7, 2020 at 12:10 pm CDT