LaCie, the premium brand from Seagate Technology plc and Porsche Design Group (Porsche Lizenz- und Handelsgesellschaft mbH & Co. KG) today announced a new line of LaCie Porsche Design Drives. Housed in sleek all-aluminum enclosures that reflect the signature Porsche Design style, the new Mobile and Desktop Drives feature forward-thinking USB-C connectivity with the highest capacities on the market in a compact form factor.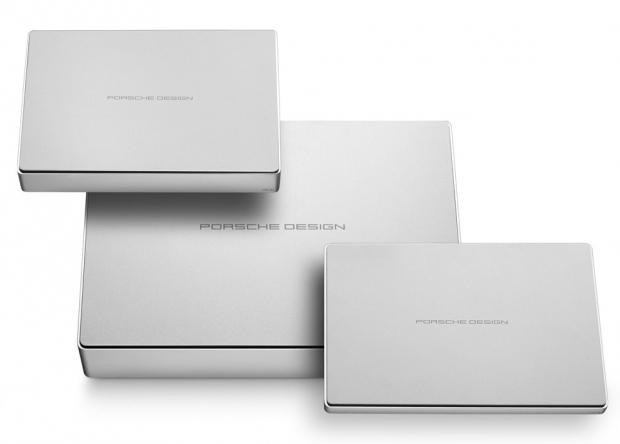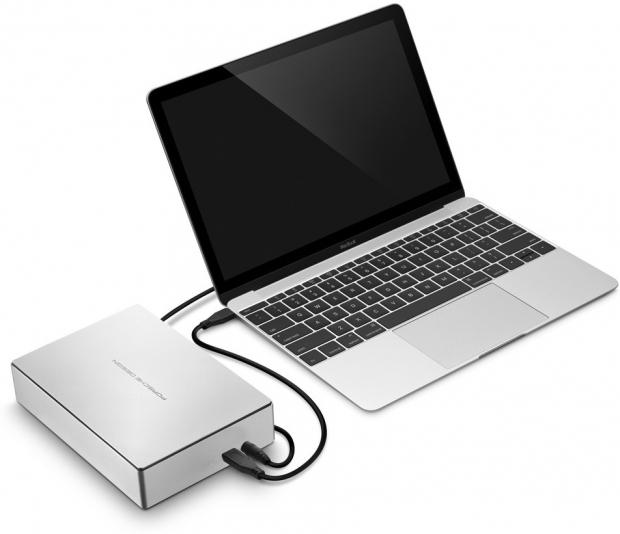 The LaCie Porsche Design Drives offer the new USB-C connector for next-generation computers like the latest MacBook. This feature makes the drive incredibly easy to connect, since both ends of the cable are identical and the connector is reversible. As a result, there is no wrong way to connect the drive to a USB-C computer. The drives also deliver fast transfer speeds, so users can drag and drop files and perform backups quickly. Plus, they are compatible with standard USB 3.0 (Type-A) ports thanks to the included adapter cable.
By harnessing the power of USB 3.1, the LaCie Porsche Design Desktop Drive will charge a compatible laptop's battery* when the drive's power supply is connected to the wall outlet. Via a single USB-C cable, users can power their notebook and access their drive at the same time. With this feature, users will appreciate fewer cables on their desktops, and they can conveniently leave their laptop's power cable in a briefcase or travel bag.
Both the Mobile and Desktop Drives feature all-aluminum enclosures. They make the products lightweight yet sturdy, while the rounded corners, high-polish beveled edges and a sandblast finish combine to form the distinctly Porsche Design modern and elegant style. Beyond aesthetics, the solid aluminum enclosure is also scratch resistant, protects the hard drive mechanics and dissipates heat for optimal performance.
Since 2003, LaCie and Porsche Design have worked closely to deliver products with flawless functionality in its purest form. The sports and luxury-lifestyle brand and the leading technology company complement one another, with technical influence from LaCie and an exclusive and impeccable design presented by Porsche Design.
"Discerning consumers value elegant design in their devices and accessories," said Dr. Christian Kurtzke, CEO, Porsche Design Group. "These new drives meld high-tech materials with the sleek visual purism of Porsche Design's iconic style."
"We are excited to continue our collaboration with Porsche Design Group, one of the most well respected sports and luxury-lifestyle groups," said Lance Ohara, Senior Director of Product Lifecycle Management for LaCie. "With the LaCie Porsche Design Drives, we are bringing the latest USB-C technology to our customers with a product that is superior in both form and function."
The LaCie Porsche Design Drives feature a two-year limited warranty that includes comprehensive, complimentary web-based resources, expert in-house technical support and worldwide repair and/or replacement coverage. It is possible to upgrade this service with warranty extensions and fast product replacement.
The LaCie Porsche Design Mobile Drive will be available in 1TB, 2TB and 4TB capacities starting at $109.95, whereas the LaCie Porsche Design Desktop Drive comes in 4TB, 5TB and 8TB capacities starting at $209.95. The drives will be available from March through the LaCie Online Store and LaCie Resellers as well as from Porsche Design Stores and Online.
Last updated: Apr 7, 2020 at 12:10 pm CDT