The prototype of the Ostrog Advance made its debut at the 2015 Taipei Computex, and it received a great number of requests for its final version. Now in 2016 CES, after more than 6 months of product improvement, ENERMAX proudly presents the neatly designed, yet elegant Ostrog Advance with the astonishing LED lighting effect that equipped with 262 LED diodes.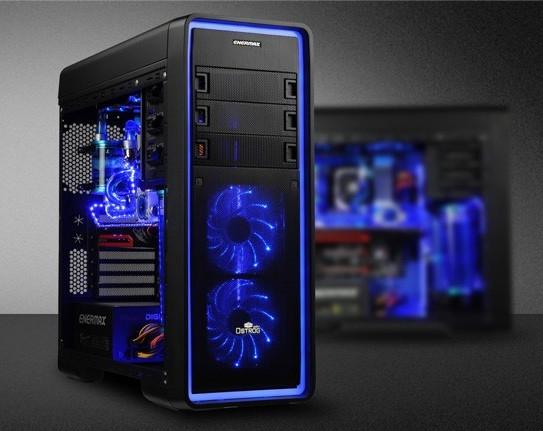 ENERMAX is once again making the impossible possible by implementing ENERMAX's distinctive LED layout technology, this craftsmanship allows the LED diodes to be closely arrayed for extraordinary and unsurpassed lighting results. The Ostrog Adavnce LED version also comes with 2 synchronized ENERMAX T.B. Vegas fans in the front panel in order to complete with spectacular x6 different LED lighting movements.
Ostrog Advance is featured with the latest quick-release mechanism for top and front panel, screwless kits for 5.25" bay. The chassis also supports up to 280mm liquid cooler and creating exceptional cooling performance. The front I/O panel offers the user with quick access to (a) 3 different fan speed setting; (b) LED display mode selection; (c) x2 USB 3.0; (d) x2 USB 2.0 and (e) HD audio. Ostrog Advance, your prime case selection for Gaming PC DIY. For more information, please visit ENERMAX or visit ENERMAX YouTube channel to watch Ostrog Advance video.
Last updated: Apr 7, 2020 at 12:10 pm CDT