The Revolt was released in 2013 and has consistently been one of our best-selling signature systems, embraced by pro and casual gamers alike. The new Revolt focuses on improving power, performance and control by rethinking the gaming desktop design from the ground up. We were inspired to create a PC that highlighted the most important components in a gaming rig, and allowed customers to create a PC that's as unique as they are. We chose to lead the revolt against the standard, the generic, the boring, and instead forge a new path.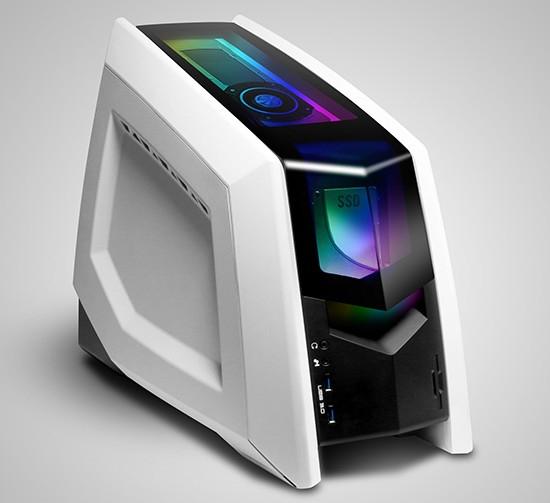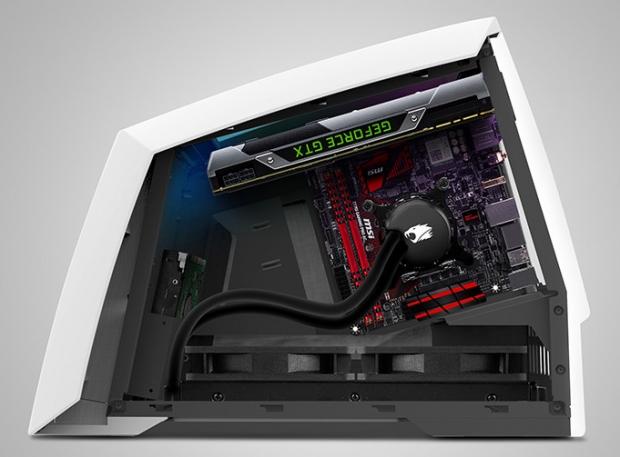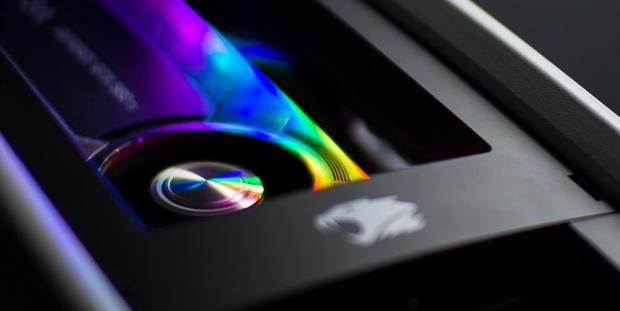 As enthusiasts ourselves, we know that gamers take pride in their systems and the time and care that goes into choosing every component. Arguably, one of the most important parts of a gaming PC is the video card. But with all of the effort manufacturers put into the striking designs of their cards, it's a shame that all we see is the backplate at best. The Revolt 2 flips this notion on its head by placing the video card at the top of the case underneath a see-through window, highlighted by our customizable Smart Lighting technology. With the Revolt 2, you don't have to keep your GPU in the shadows.
The original Revolt focused on delivering the biggest performance punch in the smallest package possible. The Revolt 2 improves on this idea by utilizing a mini-ITX motherboard paired with full ATX components. With space for a 280mm liquid cooler, 2 solid state hard drives, one HDD and a full ATX power supply, we've created a gaming PC that is both highly customizable and relentlessly dedicated to performance. We also worked with some of the largest eSports organizations in the world to ensure a fast, easy, and reliable SSD swapping system that meets the needs of fast-paced professional gaming.
The Revolt 2 exterior is as dedicated to challenging expectations as the interior. With a design that is simultaneously modern, aggressive, and sleek, the Revolt 2 is sure to look just as striking on stage as it will on your desk, allowing you to game like the pros.
Look for this exciting new product after CES, and become a part of the gaming PC revolution.
Revolt 2 Product Features:
Researched and developed along with an extensive eSports network.

Support for 2.5 slot GPUs 300mm long, showcased under a transparent window.

Cooling Flexibility: Compatible with two 120mm, one 120mm and one 140mm, one 240mm or one 280mm radiator.

Allows for Full size PSU, two solid state drives, and one mechanical hard drive.

Quick Change SSD system.

iBUYPOWER signature Smart Lighting included.

Lifetime Technical Support and a 3 year warranty.
For more information, visit the product page.
Last updated: Apr 7, 2020 at 12:10 pm CDT