Cooler Master, a leading manufacturer of desktop components and peripherals, today announced the Sentinel III, an improved gaming mouse building upon the ergonomic palm grip design that fans have come to love. Sporting LED illumination in 16.8 million customizable colors, greatly improved intuitive software, and matte coating with an acrylic top panel, the Sentinel III is the perfect choice for palm grip gamers looking for comfort and advanced features.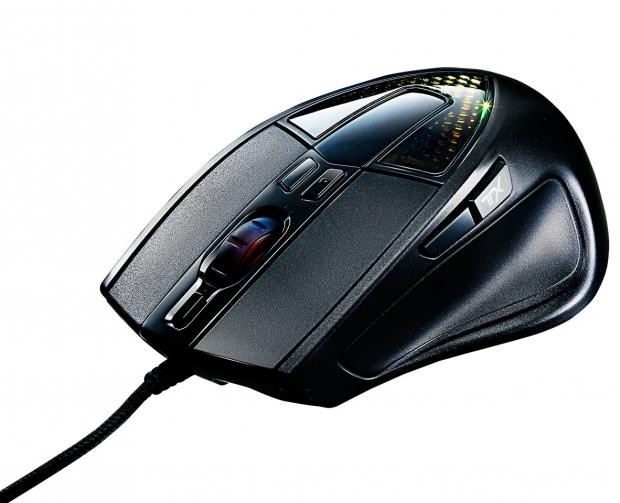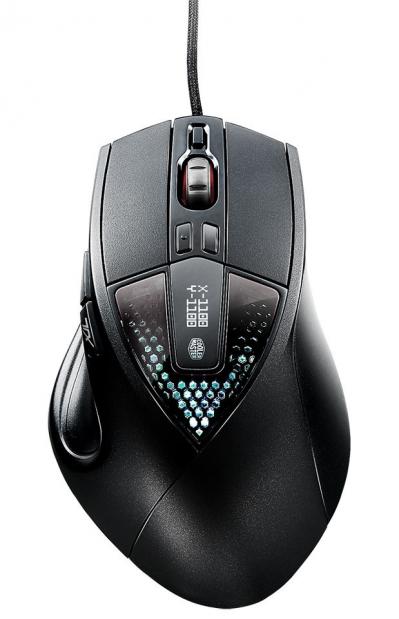 "Designed for right-handed palm grip players, the Sentinel III includes a new sensor and expanded on-board memory" said Leo Cheng, Product Manager at Cooler Master. "The new and improved OLED display also allows you to rename your profiles in addition to knowing your exact DPI settings and/or uploading custom logos. This is the first step in making the Sentinel III truly yours."
Ergonomic Palm Grip Mouse with sharp Avago 3988 Sensor allows for extra precision
The ergonomic, contoured body of the Sentinel III is slightly larger than average sports a thumb and pinky rest, giving the mouse a natural, comfortable shape and allowing your hand and arm muscles to relax. Each of the eight buttons on the mouse can be easily reached without altering your grip. An Avago 3988 sensor offers pixel-perfect movements and sensitivity up to 6400 DPI. For lightning-quick movement or methodic precise aiming, on-the-fly DPI adjustments can be preset at 400, 1200, 4000 and 6400.
Program your perfect weapon with five macro programming profiles and Storm TactiX (TX) double button count
Take your macros and settings wherever you go. The user-friendly software makes creating even complex macros quick and easy. The processing power of a 32-bit ARM processor and 512KB on-board memory allows you to save and playback complex macros. It also allows you to save settings for DPI, lift-off distance, and LED configurations for use on any computer without the need to install additional software. If you run out of buttons to achieve your ideal combination for quick access, just double Sentinel III's button count. 'Storm TactiX' can assign secondary functions to your mouse, triggered swiftly in-game simply by holding the function aka 'TX' button. This essentially increases your button count from eight to 15. Combined with macros and five profiles to save, customization is all but endless.
Have it your way: Customize the OLED Display and full spectrum 16.8 million color options
The OLED display puts the Sentinel III in a class of its own. You can upload any logo or re-name your profiles (maximum character limit 11) across the display to represent different settings and/or your team logo. The display allows you to see your in-game setting adjustments with just a quick glance at the screen. The Sentinel III also radiates any color you choose. Two different areas (the headlights and the top) can glow crimson red, burnt orange, gunmetal grey, or any other color that piques your fancy. With 16.8 million color options, you can tinker till you drop or completely switch off all LED lighting.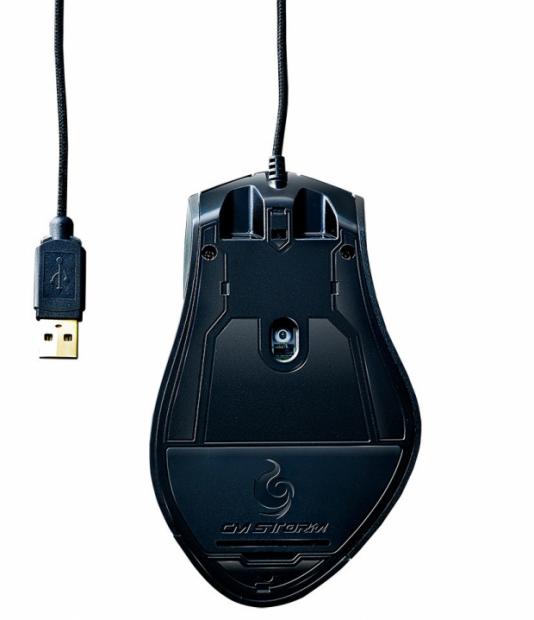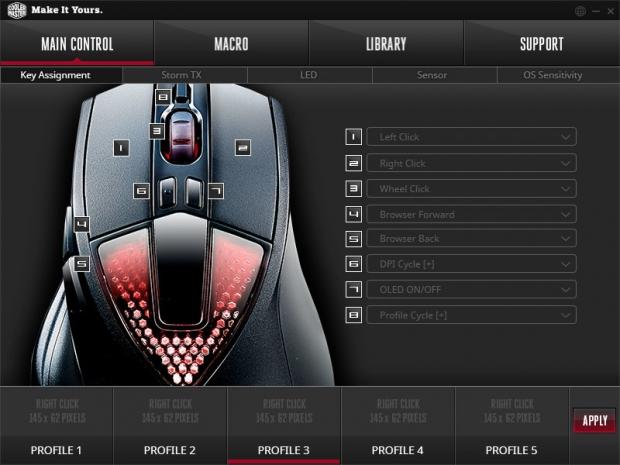 Built to Last: The Sentinel III's Shell and Weight System
Nearly every inch of the Sentinel III body is covered in a matte UV coating. This coating is highly durable and will not peel, wear off or tarnish. The main buttons are guaranteed for 20 million clicks. Pop the trunk on the Sentinel III and you will see a weight system for fine tuning mass and balance. Five disks weighing 4.5g each can be removed or added until you find a weight that feels just right.
Pricing & Availability:
The Sentinel III is expected to be available at local retailers in Europe from December 1st, 2015 for a suggested retail price of 59.90 €.
Last updated: Apr 7, 2020 at 12:10 pm CDT