Sharkoon announced the SHARK ZONE K20 gaming keyboard with LED illumination in three colors. The illuminated SHARK ZONE K20 keyboard not only impresses with its massive appearance but also offers simple operation and easy setup. All features can be conveniently accessed using the keyboard shortcuts and software installation is not needed. With its robust materials, the keyboard housing is completely made from metal, and always promises a stabile platform on the table. In addition, the palm rest contains two nonslip silicone pads, which can be removed and cleaned with water, if necessary. Typical SHARK ZONE: The gaming keyboard connects via its striking yellow cable with gold-plated USB plug.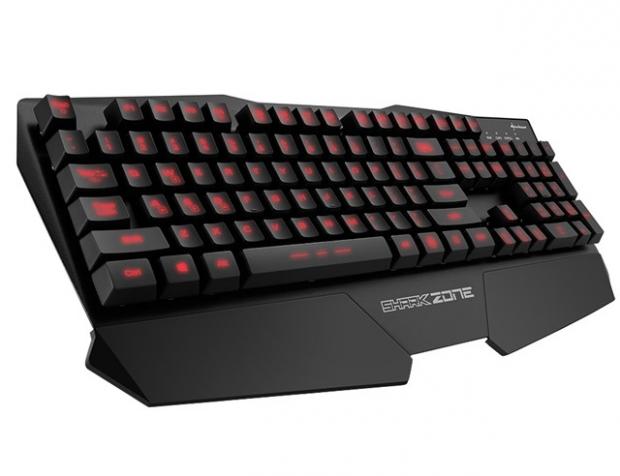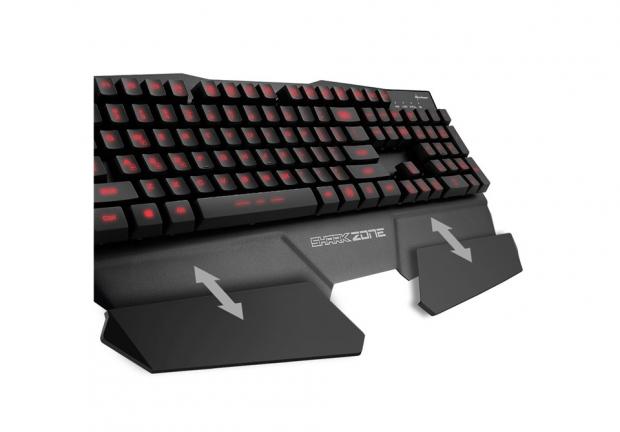 Individual adjustments to the illumination and color settings are easy thanks to the SHARK ZONE function key. Thus, the background illumination in the colors white, red and blue can be easily adjusted via a simple shortcut. The same applies true to the lighting effect, which cycles through the illumination intensity (50%, 100%, off) and pulsating effect. Likewise via shortcuts, the practical gaming mode with disabled Windows key can be selected. All keys on the keyboard can be locked, if desired. Also, the functions of the WASD keys can be interchanged virtually with the arrow keys.
For convenient use, the keyboard has a total of seven function keys available with preset multimedia actions. With a simple click the media player, web browser and e-mail can all be comfortably launched, for example. The desired volume level can also be easily adjusted.
The Sharkoon SHARK ZONE K20 Gaming Keyboard is available now for the suggest retail price of 34.99 euros in authorized retailers.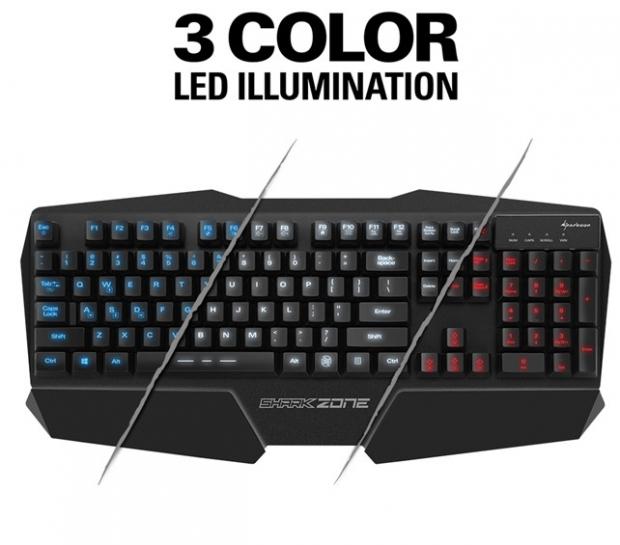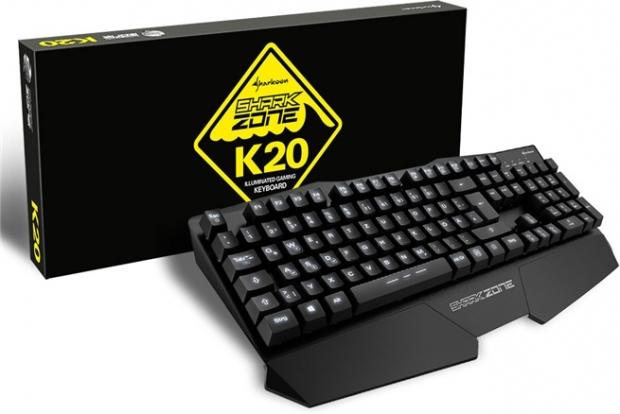 For more information, visit the product page.
Last updated: Apr 7, 2020 at 12:10 pm CDT