AMD, NVIDIA take battle to driver front
Software drivers in line for competition premise?
Published Mon, Aug 4 2008 12:01 PM CDT
|
Updated Tue, Nov 3 2020 12:38 PM CST
It appears that the fever pitch graphics battle between Santa Clara, CA based NVIDIA and Sunnyvale, CA based AMD, is about to take on a new form.
We
reported
details, some two weeks ago, regarding NVIDIA's 'Big Bang II' ForceWare Driver Software release, scheduled to be driving NVIDIA solutions from September.
Let's recap for a moment and review what NVIDIA has up its sleeve:
According to this
story
from TG Daily, more than one display unit will be able to utilise the power of multiple video cards, concurrently. This is termed as, SLI multi-monitor and is a feat that the company has been trying to achieve since 2004.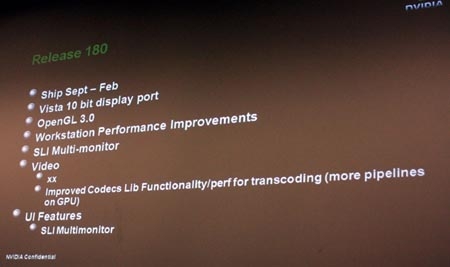 OpenGL 3.0 support, will attempt to bring the API kicking and screaming on to a level playing field with current technology, thanks to the implementation of support for new initiatives, brought to the table by DirectX 10 hardware over 18 months ago.
NVIDIA may also be playing catch-up with AMD by courting 'mix and match SLI', rather akin to AMD users being able to combine, for example, an HD 3870 X2 SKU with an HD 3870 solution, in CrossFireX configuration.
That isn't all NVIDIA is planning. The ForceWare R180 release is expected to also wrap up performance improvements for NVIDIA Quadro solutions, Windows Vista 10-bit DisplayPort support and a GPU accelerated video encoder, also known as the PureVideo Transcoder.
Now then, if
information
presented by HARDSPELL is accurate, AMD is also gearing up to unveil some surprises with the August release of its Catalyst 8.8 package.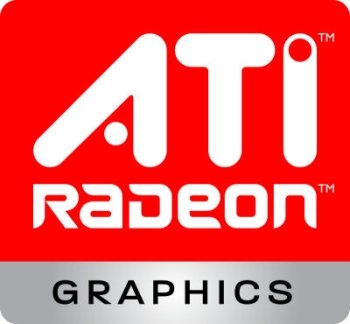 Users can rejoice at claims of much improved CrossFireX performance, whilst PowerPlay 2.0 implementation does much to also pique interest.
Yet, it won't be only the much anticipated HD 4870 X2 which nets gains. It is cited, as an example, that 3D Mark Vantage results will receive credit interest of some 12% when utilising HD 4850 solutions in CrossFireX configuration.
PowerPlay 2.0 will also, it is claimed, make further inroads on reducing power consumption and heat output. TDP figures for HD 4850 solutions in CrossFireX configuration, are believed to receive a pleasant reduction from 211 W to 174 W at idle. Users will likely appreciate the associated temperature benefits too.
If you are eager to get your hands on an unsupported BETA version of these, perhaps, NVIDIA Big Bang II neutralizers,
TechConnect Magazine
has been kind enough to oblige.
Related Tags