Last year, a rocket crashed into the dark side of the moon, or the side of the moon that we never see due to the tidal locking.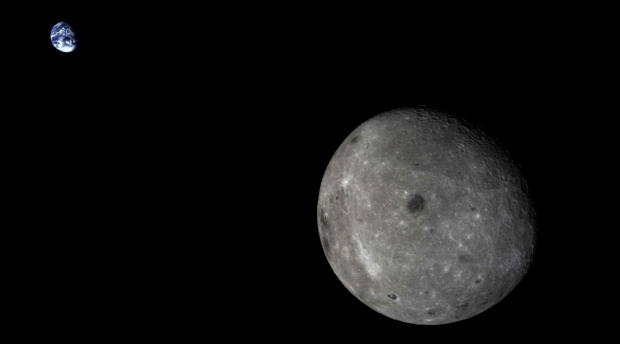 Astronomers weren't really surprised by the crashed rocket as they were tracking the object through space for many weeks and found that its trajectory lined up perfectly, or not so perfectly, with the surface of the moon. The rocket was called WE0913A, and upon collision with the lunar surface, it created two craters that were then spotted by NASA's Lunar Reconnaissance Orbiter (LRO). Initially, astronomers thought the rocket belonged to SpaceX and was an upper stage of a Falcon 9 rocket that was launched in February 2015.
However, those suggestions have now been thrown out the window as a group based in the University of Arizona nailed down WE0913A is actually a Long March 3C rocket body (R/B) from the Chang'e 5-T1 mission. These results were penned in a new study that was published in the Planetary Science Journal on November 16. The team came to their conclusions through trajectory and spectroscopic analysis using ground-based telescope observations.
"This is the first time we see a double crater. We know that in the case of Chang'e 5 T1, its impact was almost straight down, and to get those two craters of about the same size, you need two roughly equal masses that are apart from each other," said Tanner Campbell, a doctoral student in the UA's Department of Aerospace and Mechanical Engineering, wrote in a study