PNY has just announced its new CS3150 Gen5 SSD that offers up to a blistering 12GB/sec of read speeds, an interesting dual-fan cooler, and it comes in 3 different color options.

The new PNY CS3150 Gen5 SSD uses the very latest NVMe PCIe Gen5 x4 interface that pumps away at up to 12GB/sec (12,000MB/sec) sequential reads and up to 11GB/sec (11,000MB/sec) sequential writes. If you are an enthusiast, professional, or content creator who wants some of the fastest SSD storage you can get, you've got it here with the CS3150 Gen5 SSD.
PNY will have 1TB and 2TB capacities of its new CS3150 Gen5 SSD, with multiple models: black, white, and black with RGB lighting. The new revolutionary heatsinks have an innovative design with two ultra-quiet fans that will not only have kick-ass heat dissipation but keep it cooler and keep those huge transfer speeds at their peak. The hotter the SSD gets, the slower it will get... you don't want to lose that huge 12GB/sec speed, so the dual-fan cooler will take care of that as much as it can.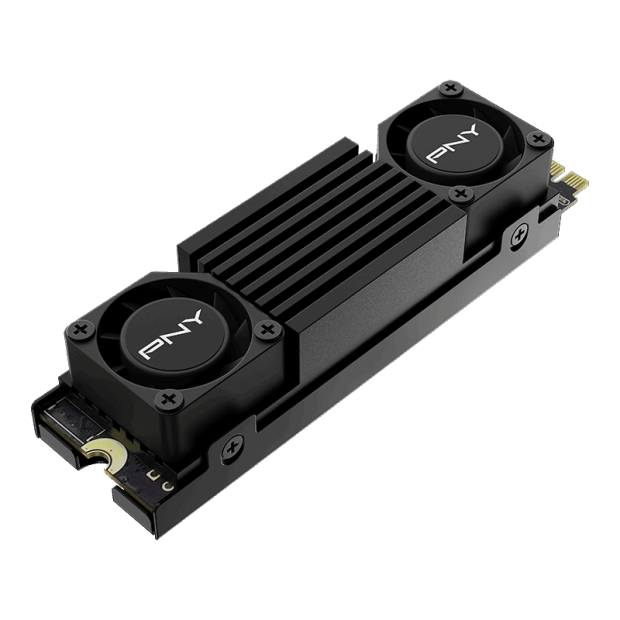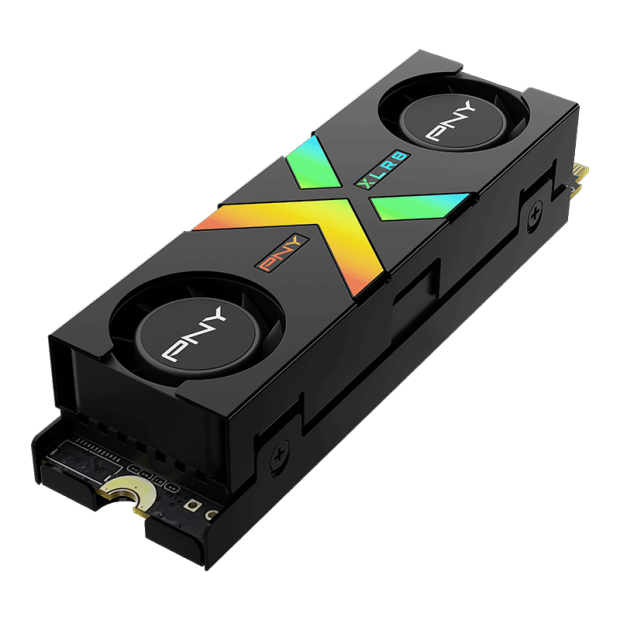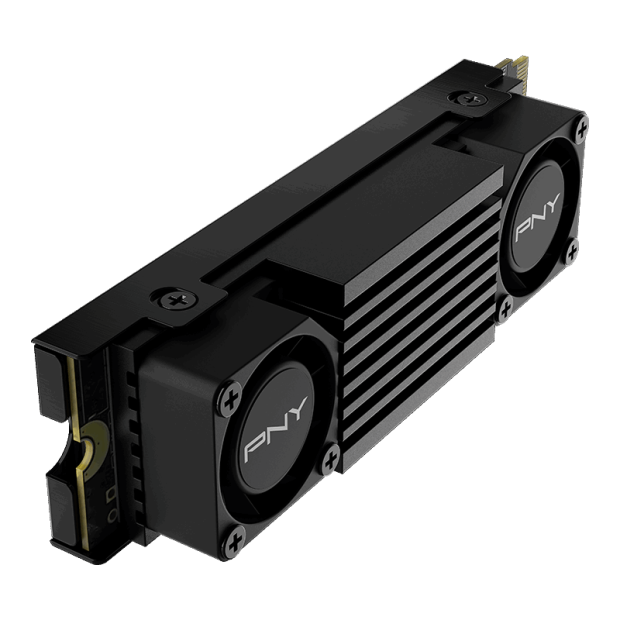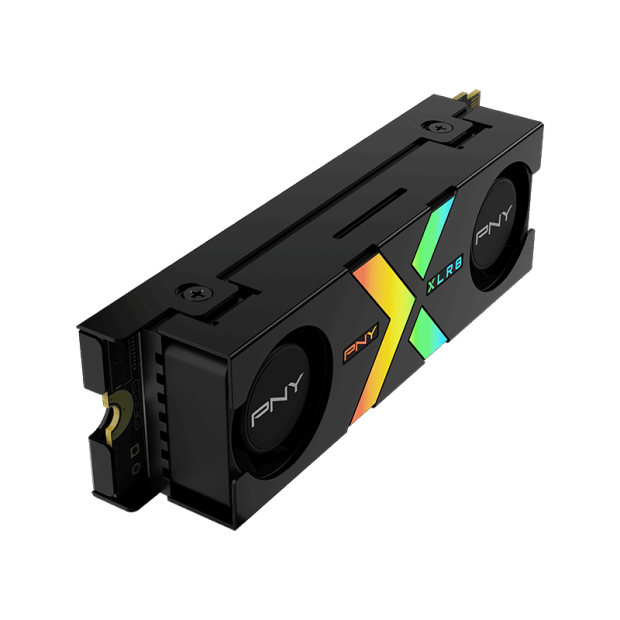 NEXT-GENERATION SPEED: Superior performance compared to NVMe Gen4 x4 solid state drives (SSD) with speeds of up to 12,000 MB/s Seq. Read and 11,000 MB/s2 Seq Write.
PRODUCTIVITY: With lightning-fast read and write speeds, reduced load times, and better overall system responsiveness, it's the ideal solution for PC enthusiasts, gamers, and content creators who demand the most from their computers.
EXTREME COOLING: Unique dual-fan heatsink designed to keep your Gen5 x4 SSD running cool and prevent performance throttling, assuring consistent SSD performance in demanding situations.
RGB SYNC with VELOCITYX: Plug in the 9-pin (USB) power connector from the CS3150 RGB Heatsink to customize color, lighting effects, and fan speeds using PNY's Velocity-X software.
DATA PROTECTION: TCG Opal 2.0 enabled for Hardware encryption and storage security.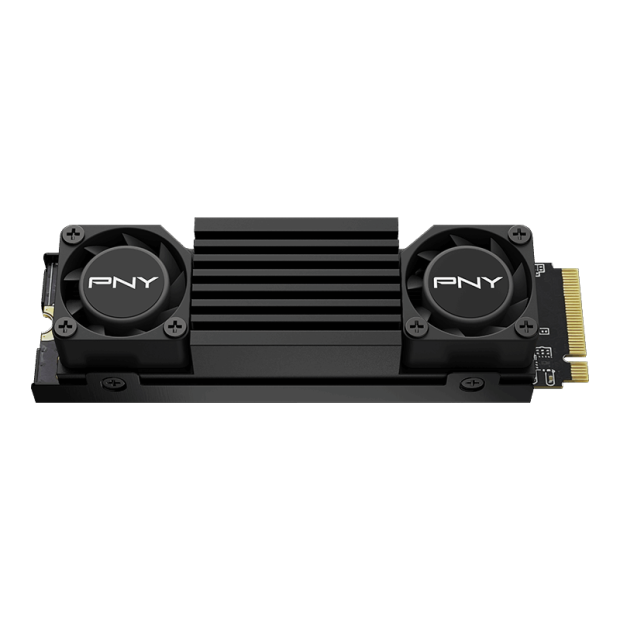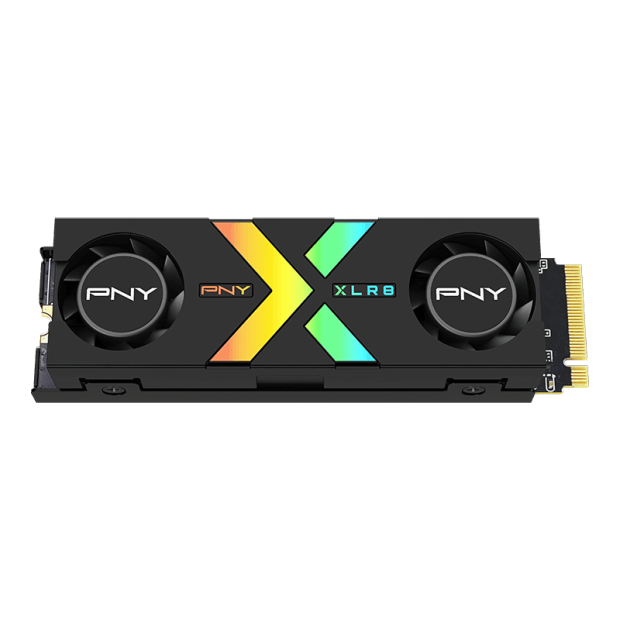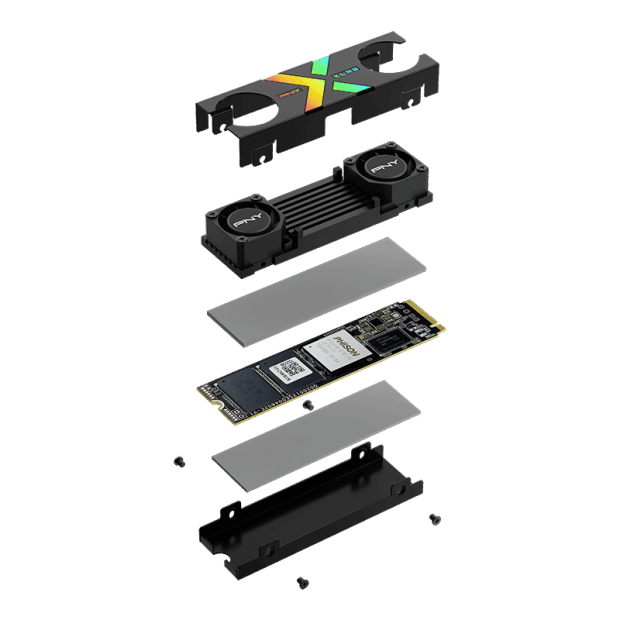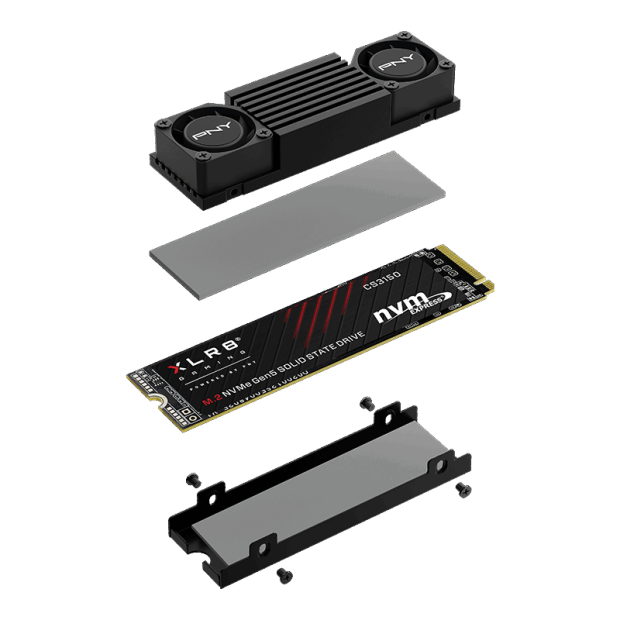 Interface: PCIe Gen5 Interface (NVMe Gen5 x4)
Speed: up to 12,000 MB/s Read and up to 11,000 MB/s Write (vary by model)
Capacities: 1TB, 2TB
Heatsink: Black, White, Black-RGB
Form Factor: M.2 2280
Capability: Desktop
Warranty: 5-year limited warranty or TBW
System Requirements:
Black/White Heatsink: 4-pin power connector to power the built-in fans
RGB Heatsink: 9-pin (USB) power connector to power the built-in fans and control the LEDs