NASA's database has confirmed that the "devil comet," officially named 12P/Pons-Brooks, is on its way to Earth, and throughout its journey, it has erupted, sprouting some pretty interesting "horns".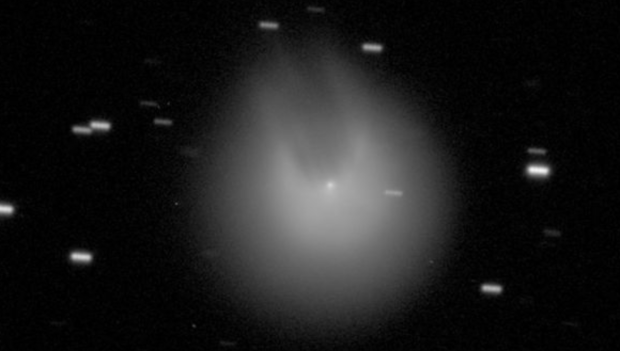 The last time that 12P/Pons-Brooks came this close to Earth was more than 70 years ago, as its orbit takes it far away from our planet to the outer reaches of the solar system before it makes its slow, but steady journey back around the Sun. So, what makes 12P/Pons-Brooks a "devil comet"? Firstly, 12P/Pons-Brooks poses no danger to Earth, and astronomers have nicknamed it a devil comet for outgassing, which is caused by the Sun heating up its interior, resulting in a large amount of pressure building up under its icy crust.
This pressure then breaks through the icy shell, causing gas and dust to surround the comet, which is technically called the comet's coma. These outbursts of the comet's insides result in "horns" forming, or at least that is what it looks like to astronomers who are observing the comet from the perspective of Earth. Notably, 12P/Pons-Brooks is a massive comet, measuring 10.5 miles across, or the approximate size of two Mount Everests stacked on top of each other.
12P/Pons-Brooks will be at its closest approach to Earth at 1.5 astronomical units (AU). 1 AU is the distance between the Sun and Earth.