The rise of Threads as a competitor for X and Mastodon continues to be an impressive one, but Meta has been doing some things to try and raise its profile yet further. Part of that meant that Threads posts would often appear on Facebook, something that not everyone wanted to happen. Now, it seems that there has been a change made that gives users the option to finally stop it from happening.
The new toggle has appeared in the Threads app under the Privacy option. The toggle in question is actually two, with the 'Allow your posts to be suggested on:' portion of the settings allowing people to choose Instagram and Facebook independently. That's a more granular option than some might have expected and it's good that people now have more flexibility. Some might want their Threads posts to pop up on Instagram but not Facebook, for example.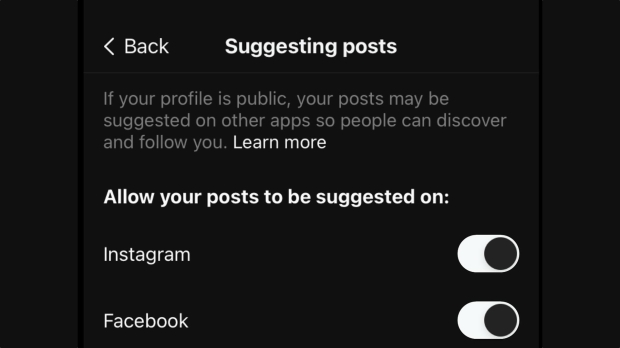 It will be interesting to see whether this change has an impact on Threads' growth. Meta CEO Mark Zuckerberg said last month that Threads had almost 100 million monthly users at the time, and we can expect that to be more by now. However, it's a small number compared to the more than 500 million users that Elon Musk claims X currently has, although it's important to remember that Musk has been known to say things that aren't entirely true before.
It's worth noting that Threads will likely grow much more once it becomes available to those in countries that are part of the European Union, something that hasn't been possible to date thanks to the Digital Markets Act.