If you're a WhatsApp user who finds themselves joining voice calls often you're probably already very aware that it can be annoying to receive that call when you're in the middle of something. It can also be startling to receive a call if you aren't expecting it, but WhatsApp is now changing the way that all works to make things a little less disruptive.
Having previously tested the change in beta form, WhatsApp is now rolling out a tweak to the way people are invited. The new voice chats should make things more palatable. Now, rather than receiving a call, people will receive a notification that can then be tapped just like any other. Once tapped they'll see an in-chat bubble that will allow them to join an ongoing voice chat if they want to. That's important because it means that just tapping the notification isn't enough to throw you into a call - a second tap is required.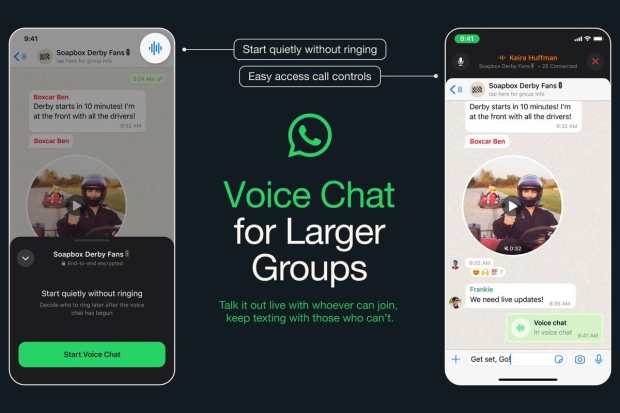 WhatsApp confirmed the tweak in an updated support document that also confirms that voice chats will be available to groups of between 33 and 128 people. The feature is only available on a user's primary device as well, and the chat will automatically be closed if nobody joins the first or last person in the chat for 60 minutes.
The new feature is rolling out to people now, with both iPhone and Android users included. If you aren't seeing the change just yet, hang fire - WhatsApp's features and tweaks sometimes take a little while to arrive on all devices and accounts worldwide.