MSI stepped into an interesting direction with its Project Zero motherboards, cleaning the front of them of all of their power plugs and moving them to the back of the board, and now a new Z790 Project Zero motherboard is baking in the oven.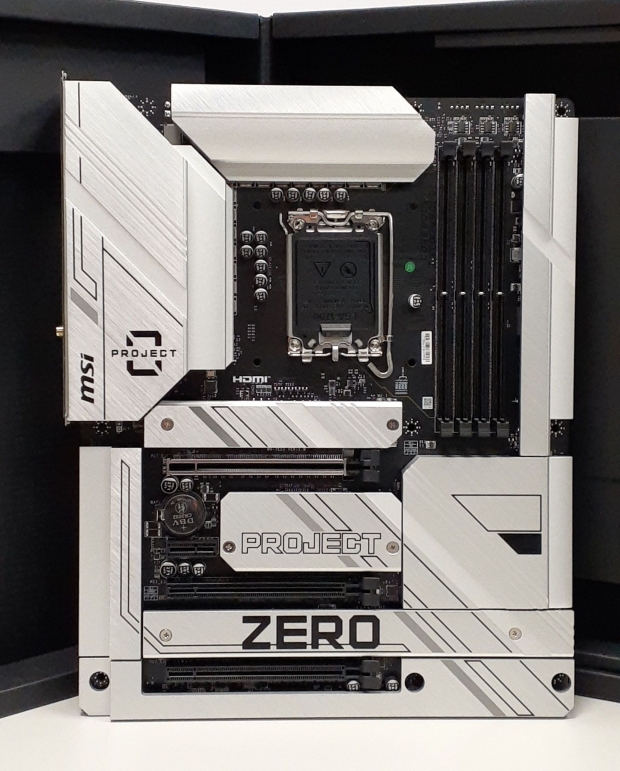 The company has been collaborating with DIY-APE on the recent B760 and B650 chipsets. Now MSI is stepping up into the Z790 Project Zero, which will be capable of housing Intel's new 14th Gen Core "Raptor Lake Refresh" processors, including the new flagship Core i9-14900K chip.
MSI's upcoming Z790 Project Zero motherboard will feature a solid brushed silver and black theme, with high-end VRMs for those power-hungry Core processors and 4 x DDR5 DIMM slots. There are 4 expansion slots here: 3 x PCIe x16 and 1 x PCIe x1, as well as 4 x M.2 slots: 1 x Gen5 x4, 3 x Gen4 x4. The company uses an aluminum heatsink design that covers the entire front of the motherboard, which looks cool. Highlighted by the fact that there are zero -- pun intended -- power connectors or front I/O cables connected to the Z790 Project Zero motherboard. That's all on the back, folks.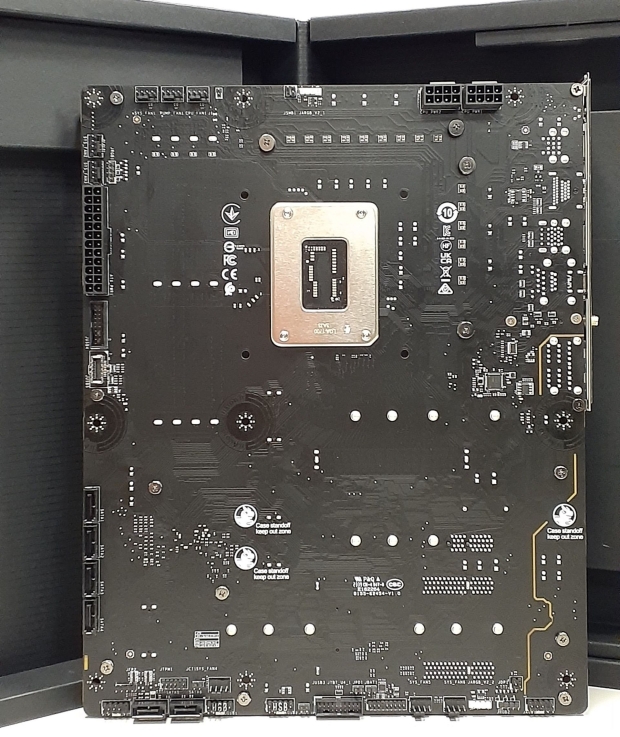 On the back of the MSI Z790 Project Zero motherboard, we have the dual 8-pin EPS power connectors at the top, while to the left, we've got the 24-pin ATX power connector. Spread out around the edges of the board you've got other connectors and pins that you'd normally have on the front of the board: 4-pin fan headers, ARGB/RGB headers, SATA ports, USB ports, and more.
As for the I/O connectivity on the MSI Z790 Project Zero motherboard, you've got 1 x USB Type-C 20Gbps port, 1 x USB 3.2 Gen2 10Gbps port, 2 x USB 3.2 Gen1 5Gbps ports, and 4 x USB 2.0 ports.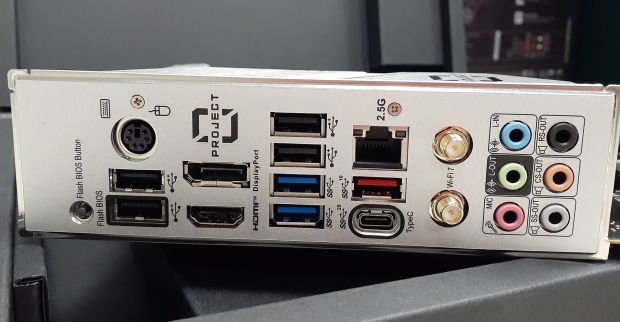 MSI also includes the newer Wi-Fi 7 wireless networking standard, as well as a 2.5GbE ethernet port. It would've been nice to have seen a 5GbE, or better yet, a 10GbE networking port on the back... especially for a higher-end Z790 motherboard.
Next up we've got MSI's new MAESTRO PZ case, a huge 700L case that features a beautiful curved mirror design on the front while providing a look right into the PC at all of your precious hardware. There's a vertical GPU mount, where the case can also handle a massive 420mm radiator... so cooling hardware will be great inside of this bad boy.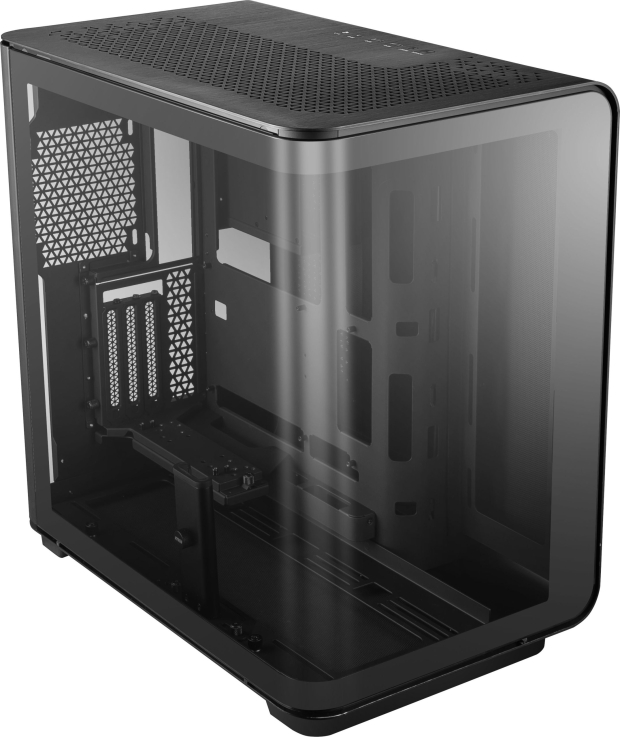 MSI is also using a top mesh window that blows hot air out of the case, while the other side has vents for the AIO cooler or fans to push (or pull) air out. On the top, we've got 3 x USB ports that split into: 1 x Type-A and 2 x Type-C ports.
We should expect more details on MSI's new fleet of hardware at CES 2024 which isn't too far away now.