We all know you've wanted to turn your M.2 SSD into an even better portable SSD storage device. Enter the external SSD enclosure that turns your M.2 SSD into a Hot Wheels car... yeah, it's real and red, so it makes your SSD go faster.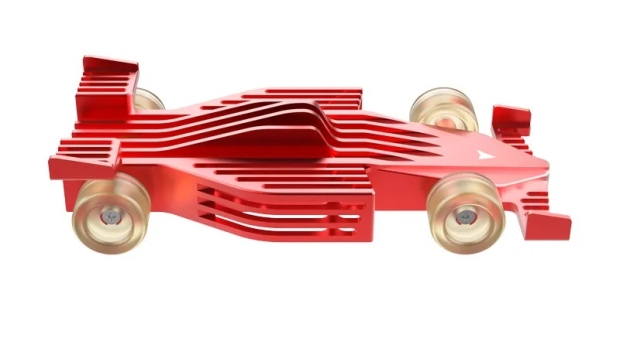 Chinese manufacturer Jeyi has announced its new ThunderRate, an SSD enclosure shaped like a Formula 1 race car that has four working wheels. Yeah, the wheels turn... and your super-fast M.2 SSD sits inside of it. Jeyi has constructed its SSD enclosure out of aluminum alloy, which the company has painted red.
You'll need to install your M.2 SSD underneath the removable backplate that cools on both sides, keeping your transfer speeds as high as they can be without thermal throttling. Install your M.2 2280 SSD with a single screw holding your SSD and rear plate in place. There's no external power required, with the company using a Realtek RTL9210B-CG controller that supports both NVMe and SATA protocols.
Realtek's RTL9210B-CG controller features the USB 3.1 Gen2 to PCIe 3.0 x2 bridge communicating with the host system through a regular USB-C port. Jeyi's new ThunderRate SSD enclosure is limited to PCIe 3.0 means you won't be able to unleash those huge 7GB/sec+ speeds from a PCIe 4.0 or PCIe 5.0-capable NVMe M.2 SSD. For $55, you wouldn't expect it to drive 14GB/sec+ from new PCIe 5.0-enabled M.2 SSDs.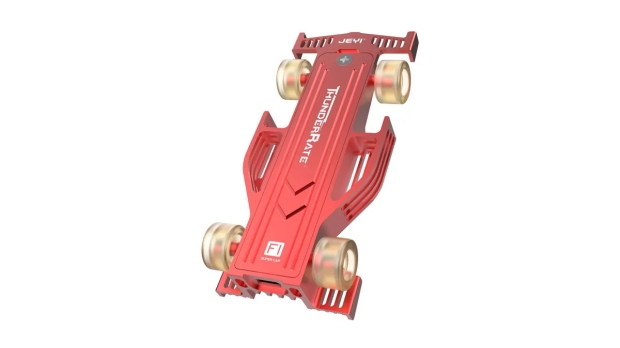 The new Jeyi ThunderRate M.2 SSD enclosure is available on Chinese e-commerce platforms Tmall and JD.com, with a cost of around $55.